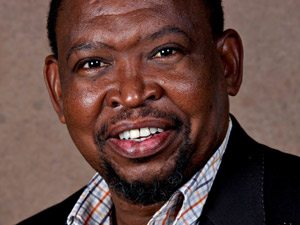 Enoch

Godongwana
Minister: Finance: South Africa
'One swallow does not a summer make. The improved revenue performance is not a reflection of an improvement in the capacity of our economy.'
"A SAFE pair of hands" was how analysts and commentators described the appointment of Enoch Godongwana as South Africa's seventh finance minister in 10 years. Markets barely blinked when the announcement was made early in August 2021, unlike some of the more dubious appointments in 2015 and 2017, during the former president Jacob Zuma years. As head of the ANC's economic transformation subcommittee in the party's National Executive Committee, Godongwana came with significant clout in the finance sphere. He is considered a centrist voice in the ANC, having steered the party away from numerous populist policies, such as the nationalisation of mines in 2012.
Most market commentators and analysts approved of Godongwana's maiden budget in February 2022, praising his decision to partly utilise the tax windfall to settle debt and not yield to pressures for a permanent basic income grant and continued bailouts for state-owned companies. Godongwana also kept the promise he made last year to review South Africa's current fuel price regime. In April, he announced fuel taxes would drop by R1.50 a litre until the end of May to help offset the record spike in prices.
Perhaps the most significant stamp of approval for Godongwana's performance as finance minister so far came from ratings agency Moody's which in April changed its negative stance on South Africa to a stable outlook. In its analysis, Moody's cited government's demonstrable commitment to fiscal consolidation and spending reprioritisation as the main reasons for their more favourable position.
LIFE OF ENOCH
Godongwana started his political career as a trade union shop steward and later as general secretary of metalworkers union Numsa and an executive of unions body Cosatu. He holds an MSc in financial economics from the University of London. From 1994 to 2004, he served as MEC for provincial treasury, economic affairs, environment and tourism in the Eastern Cape government. In 2009, he became deputy minister of public enterprises and from 2010 to 2012, deputy minister of economic development. He was chairperson of the Development Bank of Southern Africa and heads up the ANC's economic transformation committee.
More Rainmakers & Potstirrers