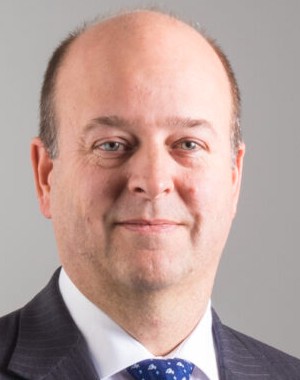 Frank

Hallam
CEO: Platinum Group Metals
"We will move forward on our own. The JV is more than 50% owned by shareholders who want to see the project developed.
FRANK Hallam is now ruling the roost at Platinum Group Metals (PTM) following the shock news last year that founding CEO, Mike Jones, had resigned. Pushed or jumped? That's the usual question at such important junctures. The question is particularly relevant because Jones, a co-founder of PTM, ran the company for 20 years. During that time he exuded unstinting optimism, not all of which was borne out. In 2017, the closure of the firm's newly commissioned Maseve mine left PTM with $100m in debt and battling bankruptcy.
It now falls to Hallam to keep the beat on PTM's latest venture, the $600m Waterberg Project. Shortly before his departure, Jones said the firm had "line of sight" over $400m in bank funds for the project. That, though, depended on PTM concluding an offtake agreement. Given the paucity of refining capacity in South Africa, it was logical Impala Platinum (Implats), which has a 15% stake in Waterberg, should be the refining partner. And for a while, that's exactly where matters stood.
Now with Hallam fully installed as CEO, a new approach has been adopted. Hallam disagrees Implats is the only option for Waterberg's concentrate; in fact, his take on matters is as bold as anything Jones previously proposed. Instead of working with Implats - which said in March it didn't consider Waterberg a priority project - PTM is running a 12 month feasibility study to assess if it can build an integrated mine and refining complex at Waterberg for itself. Hallam's view is that while Implats' support for the project would be a welcome bonus, it's not a prerequisite. He is also open to the notion, discussed with Implats last year, of developing a smaller 400,000 ounces a year mine compared to Waterberg's original 600,000 oz/year scope.
In the meantime, Hallam has extinguished PTM's debt, laying to rest the miscalculations of the previous cycle.
LIFE OF FRANK
A qualified CA with expertise in business administration, Hallam developed an early taste for risk not normally associated with your common-or-garden accountant. He co-founded MAG Silver Corp and West Timmins Mining along with PTM. He has the scars for his endeavours. He stood beside Jones as he "went to business hell and back" between 2017 and 2019 following PTM's disastrous Maseve project. Hallam was previously an auditor at PwC.
More Rainmakers & Potstirrers