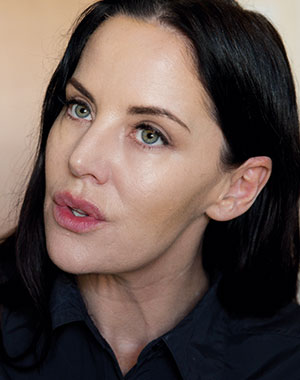 Shirley

Hayes
CEO: Ship Copper Company
I knew I was sitting on a copper hot spot right from the beginning in 2009. It is very nice to be in the position I am now after more than 10 years of risk-taking.
SHIRLEY Hayes is on tenterhooks as she waits for a mining license to be granted by the South African government for her Concordia copper project in the Northern Cape. The license will allow her to start developing the mines she has envisaged since she took up prospecting rights in the area in 2009.
Hayes has been the pioneer in the redevelopment of this historic copper mining region and the 36,000 hectares of ground she took up originally in prospecting rights have been brought down to 19,000 ha in the mining license application. She is an avowedly "small-scale" miner and intends developing her operations on a modular basis. The mining license will allow her to develop eight separate mines; all the necessary planning and permitting work has been put in place for construction of the first three to start immediately.
Hayes owns 80% of Concordia as well as 18% of Jan Nelson's adjacent Big Tree Copper operation, which is already up and running producing copper cathode by retreating surface dumps. Hayes says she will pay for development of her mines, probably through a deal to sell more copper oxide deposits - which she will not mine - to Big Tree and also through a possible royalty deal with Big Tree. She also says she is considering listing Concordia.
LIFE OF SHIRLEY
Hayes was born in Springbok. She matriculated from the nearby town of Pofadder and is passionate about her Northern Cape roots. She got into mining through working for the Kelgran Africa Desert Rose granite quarry near Pofadder in 1997 and acquired a blasting certificate in 2001. She then branched out on her own as a mining entrepreneur and did the 'hard yards', learning the corporate side of the business through deals first with Bernard Swanepoel's former Village Main Reef in 2015 and then Colin Bird's Galileo operation. Those fell by the wayside and Hayes eventually teamed up with Nelson to reach where she is today.
More Rainmakers & Potstirrers