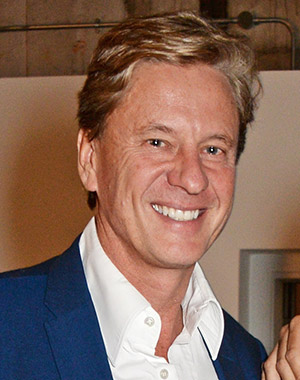 Rob

Hersov
Chairman: African Gold Acquisition Corporation
You cannot live as well as I live in Cape Town anywhere else in the world. And that's the torture.
PRECISELY why Rob Hersov has returned to South Africa after 30 years abroad has little to do with business and, so far, his main contribution to the local economic debate has been a series of classic insults against the ANC, which he can clearly make - and get away with - because he's a billionaire with minimal exposure to the country. The name is, of course, famous, as the Hersov family with the Menell family were the founders of former mining house AngloVaal. According to a definitive article published on the website BizNews in September, Hersov described his return to the country as "insane" and he told an investment conference in South Africa that month that "black empowerment is theft. Expropriation without compensation is theft."
His view on the ANC is that if Nelson Mandela was alive today he would be voting for the DA because "the ANC in 27 years has achieved almost nothing for the people of South Africa". The reasons he came back are, it seems, personal. His parents are still alive and living in Johannesburg. He also wanted his wife and kids to see "the last few years of this beautiful country", according to BizNews.
So don't expect any investment in the local mining sector from his new venture, African Gold Acquisition Corporation (AGAC), which was incorporated in the Cayman Islands and listed on the New York Stock Exchange after raising $360m to get into gold mining. According to its website, the company has made no corporate moves since closing the fund-raising in March. Other than curiosity value, we include Hersov in Rainmakers & Potstirrers in the hope that African Gold Acquisition eventually deploys some of that cash during 2022.
LIFE OF ROB
He's the son of Basil Hersov and holds a business degree with honours from the University of Cape Town, and an MBA from Harvard. The AGAC website describes him as an "international entrepreneur and private investor based in Cape Town". Hersov owns businesses in the aviation, resource, media/marketing and finance sectors. He has served as chairman of London-based Alternative Capital - a global family office investment and advisory business which he founded in 2018, as well as being chairman of Invest Africa since 2013, chairman of African Capital Investments since 2014, and adviser to the chairman of Vistajet since 2009.
More Rainmakers & Potstirrers