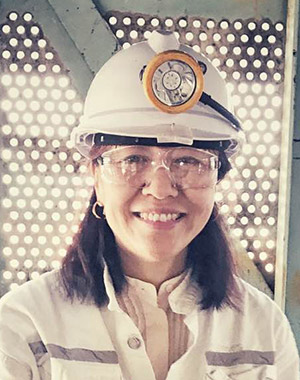 We are initiating fundraising efforts to restart the Zandfontein underground operations at the Crocodile River mine.
WHO out there remembers Eastern Platinum (Eastplats)? Surprisingly, it is still in existence and listed on the Johannesburg and Toronto stock exchanges, although it has been flying under the radar for years. Eastplats' corporate history is fascinating. It's not quite Game of Thrones material, but Diana Hu is the latest to ascend to the hot seat that was previously controlled by the likes of the former Rand Mines and Loucas Pouroulis, who started this particular ball rolling when he set up Lefkochrysos (a Greek word meaning 'white gold') Platinum back in 1989. It failed - becoming known to some as 'Lefkocrisis' - and then Rand Mines acquired the operation.
They failed and it was taken over by Impala Platinum, which shut it down. Then the Canadians got involved. They failed and the company was taken over by Chinese interests involving a lot of corporate infighting and that is where we are today. Back in 2008, Eastplats was worth R30 a share despite being one of the 'rats and mice' in the platinum sector, as famously described by 'King Rat' - former Aquarius Platinum CEO Stuart Murray. It's currently worth around 400c.
The problem lies in the marginal nature of its assets, which are the Crocodile River mine near Brits and the Kennedy's Vale project near Steelpoort. Currently, Crocodile River remains closed but there's a retreatment operation that recovers chrome concentrate from the Zandfontein Tailings project on the mine. Kennedy's Vale remains mothballed but Eastplats is carrying out a feasibility study on developing an open-cast mine at Mareesburg, which is adjacent to Anglo American Platinum's Der Brochen project. It's also looking at restarting underground mining at Zandfontein on the Crocodile River. Whether Hu can actually do something material with Eastplats remains to be seen. The odds are against her.
LIFE OF DIANA
She was appointed CEO in July 2016 and has more than 25 years of leadership and operational experience in the global mining and metals industry. Hu started her career at CITIC Development in Beijing and became a concentrates trader at Glencore's Beijing office. Before joining Eastplats, she was the GM at Nyrstar Hong Kong and responsible for setting up the overall commercial strategies in the greater China region. She has negotiated high-value sales contracts and managed and led all elements of the supply chain from 'mine to market'.
More Rainmakers & Potstirrers