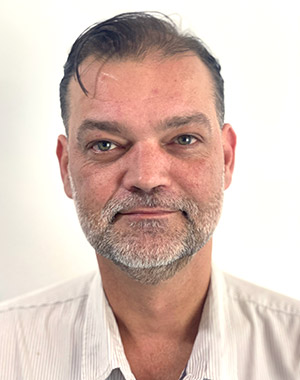 Luke

Knight
CEO: Central Copper Resources
The wealth of exploration and technical expertise within the company will ensure that CCR returns to market at an appropriate time.
COPPER is currently the go-to commodity for new mining developments and Luke Knight now runs Central Copper Resources (CCR), one of the juniors looking to cash in on the boom. Junior mining and exploration companies can lead an interesting existence, and CCR is already showing signs that investors could be in for a volatile ride. The company announced in May it had raised $3m ahead of a listing on London's AIM market and was going to become a "new prominent copper mining developer/producer in Africa", according to then CEO Kevin van Wouw. At that time, Knight was COO.
But in December CCR announced that it had acquired 100% of Titan Mining - one of its two main projects in the Democratic Republic of Congo (DRC) – and that a listing was now on hold until mid-2022; a short-term funding package was being put in place, and Knight was the new CEO, with Van Wouw switching to Knight's old job as COO so as to "align with this strategy". CCR's other DRC project is Mbamba Kilenda, while it also has the Lunga project in Zambia. The track records of CCR's executives are, well, interesting. Knight was with failed junior miner Miranda Minerals and then Platmin, which delisted and became Sedibelo, which is still delisted.
Van Wouw ran Cradle Arc, which failed to make a go of the Mowana copper mine in Botswana. Another name that may ring a few bells for investors with longer memories is that of CCR's non-executive director, Deon van der Mescht – ex-CEO of two failed junior miners that used to be listed on the JSE: Simmer & Jack Mines and First Uranium.
LIFE OF LUKE
Knight started his career in mining in 1997 as new projects manager with the Olympus Mining group and Miranda Minerals. He then supervised mineral exploration projects in various countries in Africa and South America and became a founding member of Platmin, as well as COO of its South African operating subsidiary. He also joined AMED, a mining fund set up by Rudolph de Bruin and David Twist. According to his biography on the CCR website, Knight completed commerce modules in commercial law, business management, economics and accounting at the University of South Africa but did not attain any formal qualifications in these studies.
More Rainmakers & Potstirrers