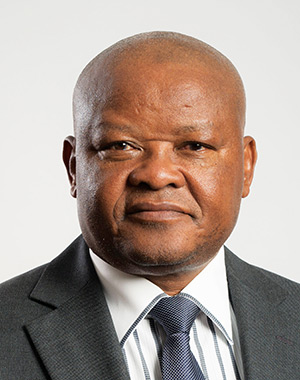 Saki

Macozoma
Chairman: Safika Holdings
If we are going to do consolidation in the Kalahari manganese fields, the best way to do that is with paper which is listed. It provides a price, even if you like it or not.
SAKI Macozoma, a former anti-apartheid activist and politician, has built an industrial empire and is an important player in the South African mining sector via Tshipi Borwa, a highly profitable manganese mine in South Africa's Northern Cape province. Tshipi Borwa is 51.1% owned by Ntsimbintle Mining, which in turn is controlled by Macozoma's Safika Resources. The rest of Tshipi is owned by Jupiter Mines, which in October of 2021 ousted mining heavyweight Brian Gilbertson from its board and chairmanship.
This is seen as potentially giving Ntsimbintle freedom to pursue consolidation at a time when manganese is in demand for its steel- hardening properties and potential use in electric vehicle battery production. Macozoma nearly listed Ntsimbintle Mining in 2019 but pulled out at the last minute. He seems to prefer operating out of the spotlight. But if the idea was floated again, it would certainly interest the markets, and South Africa's JSE could use a new mining listing or two these days. Ntsimbintle Mining's next move will be of more than passing interest - South Africa accounts for about 80% of the world's known manganese deposits.
There is plenty of mineral wealth in the ochre and sun-scorched sands of the Northern Cape, which is also an ideal setting for solar power projects to electrify mining operations. Its new Mokala manganese mine, a joint venture with Glencore, also looks to be on a profitable footing. Macozoma and his manganese movements are a space to watch. 
LIFE OF SAKI
Sakumzi 'Saki' Macozoma was born in Port Elizabeth, now Gqeberha, in 1957. An organiser with the South African Students' Movement, he was jailed for his anti-apartheid activities on Robben Island, where he was befriended and mentored by Nelson Mandela. Macozoma was elected as an ANC member of Parliament in 1994 and in 1996 became MD of state-run logistics group Transnet. His corporate life has included being deputy chairman of Standard Bank.
More Rainmakers & Potstirrers