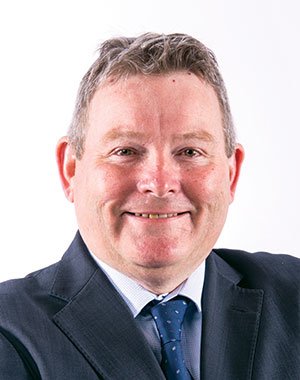 Paul

Dunne
CEO: Northam Platinum
"We desire to control the asset. Whether we are able to is not yet determined. There are a number of potential outcomes other than the obvious.
PAUL Dunne has got a good poker face. His company's plans for progressing the 34.68% beachhead in Royal Bafokeng Platinum (RBPlat) it seized in November from under the nose of RBPlat suitor Impala Platinum (Implats) remains one of South African mining's best kept secrets. So far, Dunne has simply pointed to "a number of different outcomes" regarding Northam's future merger and acquisition strategy. So we wait and see. He is, though, pretty unambiguous as to why Northam bought a stake in RBPlat in the first place. He describes the company's resources an "extremely rare" asset in South Africa's platinum group metal (PGM) industry: a long-life shallow, partly mechanisable resource, with excellent extraction rates. Why wouldn't Northam be involved, he says. Dunne also played down the rivalry with Implats, a company for whom he once worked.
Away from M&A, Dunne acknowledges there's a job of work to do containing mining inflation at Northam's Zondereinde and Booysendal mines. In March, the company guided to unit costs of R33,000 to R34,000 per platinum ounce - a level analysts described as "concerning", although - to be fair - PGM prices are especially robust, and likely to remain so. Still, there's pressure on Northam's balance sheet. Excluding the cash component of its offer for RBPlat shares, there was an outflow of R10bn in the six months ended December. Dunne says the firm is content with the leverage on the balance sheet and points also to incoming dividends from RBPlat, the release of inventory build, as well as the prevailing average PGM basket price, as mentioned.
Dunne is also currently wearing more than one mining helmet: in May of 2021 he was elected as one of the three vice presidents of the Minerals Council South Africa, the main industry body. In this capacity he has publicly raised the issue of the rise of a 'procurement mafia' that seeks to shake down South African mining companies for procurement contracts - a state of affairs that obviously alarms boardrooms in publicly listed companies.
LIFE OF PAUL
As a thwarted wannabe contender for the top Impala Platinum job, Dunne left the company to join Northam in March 2014. Born in the UK in 1963, he has a BSc honours in electrical engineering and an MBA. An enthusiastic chess player, he has an easy-going manner and is known to enjoy a pint of ale after a hard day's work.
More Rainmakers & Potstirrers