CEO: Northam Platinum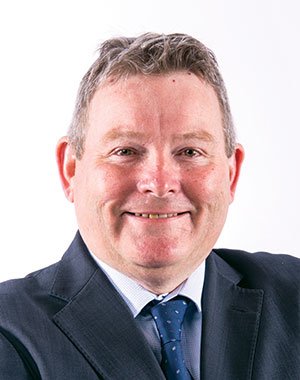 If you are looking for an example of how an executive can really shine by being given free rein then look no further than Paul Dunne. Back in 2013, Dunne was a "lifer" at Implats where he had risen through the ranks to become group operations executive responsible for Implats' processing and mining operations. His life changed radically when then Implats CEO, David Brown – who was an accountant – quit to be replaced by Terence Goodlace who was an engineer.
Goodlace started getting heavily involved in Dunne's technical workspace with the result there was a bust-up between the two executives. Dunne consequently shifted to run Northam Platinum. At that time, Northam was in survival mode struggling to keep its Zondereinde mine – the deepest in the platinum industry – profitable while bringing its new Booysendal operation into production. Fast forward to December last year when JP Morgan Cazenove rated Northam its "preferred pick" of all the South African platinum producers. Dunne gives a lot of the credit for that to his predecessor – Glyn Lewis – but he has successfully followed through on the Booysendal project and, on his watch, has put a string of strategic deals in place to cement Northam's future growth and vastly improve its financial position.
He has not got it all right, however. A few years back he confidently forecast a turn in the long-depressed platinum sector which has yet to arrive. Dunne subsequently commented that he should "have kept my big mouth shut". The focus now is using free cash to derisk the firm's balance sheet by buying preference shares held in its empowerment vehicle, Zambezi Platinum.
"NOBODY KNOWS WHEN THERE WILL BE A SWITCH TO INCREASED USE OF PLATINUM (IN MOTOR VEHICLES) BECAUSE OF A LACK OF AVAILABILITY OF SUFFICIENT PALLADIUM."
LIFE OF PAUL
Dunne joined Implats in 1987 with a BSc Honours in electrical engineering and worked his way up through the ranks. He gives full credit to two former Implats' CEOs: John Smithies and the late Steve Kearney for their influence in shaping his career and developing his ability to manage people. "They both had people skills and clear principles of fairness and even-handedness that engendered my respect for them," said Dunne.