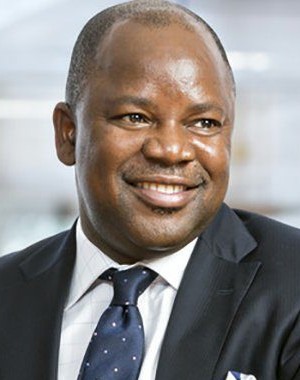 July

Ndlovu
CEO: Thungela Resources
'People have been writing the obituary for coal far too early; it is the commodity that everyone loves to hate.'
CONTROVERSY runs to the heart of July Ndlovu's Thungela Resources. The question is should a thermal coal producer be talking about new projects in a world that is divided on whether there's a place for the fuel today, never mind tomorrow. The fact remains, however, that the market is rewarding Thungela for being around. And how. Its listing in Johannesburg in June 2021, following the demerger of Anglo American's export-focused coal assets, has been an unstinting success.
This is thanks to strong pricing for seaborne coal amid chain supply issues, a trade war between suppliers in Australia and China, and more recently the invasion of Ukraine which has led to sanctions on aggressor, Russia. In the long term, economic sanctions are likely to lead to the quicker adoption of renewable energy. But in the short term, utilities are scrambling for energy security which is expected to provide upward pressure on coal prices.
In March, Ndlovu confirmed Thungela would press ahead with its Elders and Zibulo North projects - both life extension ventures - at a cost of R4bn over four years. Thungela is also casting its net wider announcing at its year-end results it would look for more coal both in South Africa, Australia and in South America. It's as good a time as any to press the button on expansion especially given Thungela's strong financial showing. Ndlovu unveiled a R2.5bn maiden dividend off R6.9bn in full-year profits.
Thungela has travelled a long way since it first listed when the fear was UK shareholders in Anglo would drop the demerged assets like hot cakes. Ndlovu confirms, however, that more than half of the firm's register is non-South African.
There are some headwinds to consider though. One is Transnet. Thungela's CFO, Deon Smith, calculated Thungela had suffered a R2bn opportunity cost owing to rail and port logjams. Transnet's performance is improving but Thungela has major stockpiles at mine-gate that it has to work through.
LIFE OF JULY
Ndlovu is a Zimbabwean who worked his way up through the ranks of the group's platinum group metals operations. This culminated in the chairmanship of Unki, the Anglo American Platinum mine, while he was executing a role as executive head of the firm's processing activities. Immediately prior to joining Thungela Resources, Ndlovu managed Anglo Coal, its South African subsidiary. He has a BSc from the University of Zimbabwe.
More Rainmakers & Potstirrers