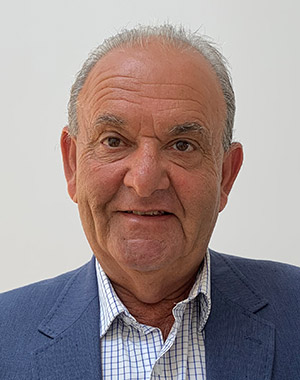 Sam

Randazzo
Interim CEO: MC Mining
MC Mining remains confident the parties taking part in the process will commit the necessary funds to complete the funding package.
SAM Randazzo is the latest to occupy the hot seat at MC Mining. In his case, however, he must be hoping it does not turn into an electric chair, with him the unfortunate last occupant. The reason for saying this is the continuing problems MC Mining is having trying to nail down the funds required to develop the proposed Makhado coking and thermal coal project in northern Limpopo Province. That's been ongoing for more than six years and MC Mining now has everything in place bar the cash.
Two previous CEOs have thrown in the towel on the company and moved on. The first was David Brown, the former CEO of Impala Platinum (Implats), who joined MC Mining in August 2012 and left in January 2020. He's now the chairman of Northam Platinum. The second was Brenda Berlin, the former CFO at Implats, who Brown brought in as MC Mining CFO in 2018. Berlin became acting CEO when Brown quit and then quit herself in February 2021. No specific reasons were given in either case but, frankly, it's likely neither of them needed the money or the aggravation.
The problem for Randazzo is the situation is getting worse for the company as green activists ramp up the environmental pressure on coal worldwide while finding increasing institutional support for their cause. Major mining groups are getting out of coal and the larger financial institutions are refusing to back coal projects like Makhado. The latest kick in the teeth has come from the Chinese government, which is refusing to fund anymore international coal projects. That has cut the legs from under the proposed Musina- Makhado Special Economic Zone, which could have provided long-term business for MC Mining beyond Makhado.
LIFE OF SAM
Randazzo is an accountant by training, who started his career with Arthur Young (the predecessor to Ernst & Young) before working as a consultant on a range of international projects. He has more than 25 years' experience in international mining and has held positions as chairman, CEO, CFO and executive director with various companies listed on ASX, AIM and TSX. These include CEO of Intercept Minerals, executive director of Vaaldiam Resources and executive director of Elkedra Diamonds.
More Rainmakers & Potstirrers