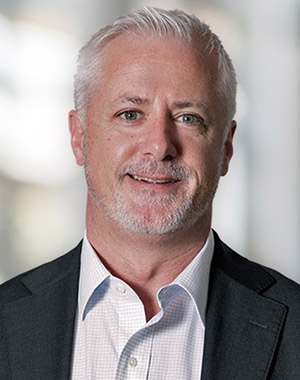 Chris

Showalter
CEO: Kabanga Nickel
There are no technical conditions to further investment, but we need to get BHP on the ground and roll our sleeves up.
FORMER banker Chris Showalter may have hit bullseye after attracting mining giant BHP to Kabanga Nickel. The mining behemoth announced an initial $40m stake in the Tanzania junior with an option to extend this to $100m – including a $10m toe-in-the-water investment in Lifezone, which has developed a hydromet processing technology. All in all, BHP stands to become a 17.8% shareholder in Kabanga Nickel, which has the mining right over the Kabanga orebody. The project is scoped to produce 65,000 tons over 30 years consisting of 40,000 tons of nickel and by-product credits in copper and cobalt.
Glencore has made Swiss cheese of the orebody over the years given its extensive drilling campaign without ever developing a mine. What's different now, argues Showalter, is Kabanga's logistics chain, its processing technology, and the elephant in the room issue of the nickel price. Nickel is one of those metals the world wants ... You know the rest! Showalter and Kabanga's executive chairman, Keith Liddell, have long flirted with a listing, but with BHP potentially buying the entire thing, that's not so certain anymore. In any event, a value has been set on the project by BHP (it's $658m).
Proceeds from BHP's investment are to conduct metallurgical drilling and update the feasibility work conducted by Glencore, as well as Barrick Gold. The Kabanga investment is potentially massive for Tanzania and its new president, Samia Suluhu Hassan, who is attempting to haul the East African country back to the light following the unpredictable conservatism of predecessor the late John Magafuli. It's also a notable moment for BHP boss Mike Henry, who said last year the group would end its strategy of exclusively investing in developed economies.
LIFE OF CHRIS
Showalter has a BA from Ivy League institution Dartmouth College in the US's snowy New Hampshire. But it was to banking Showalter was called, specifically to Goldman Sachs, where he was introduced to southern Africa. Showalter has worked at Hannam & Partners as well as Renaissance Capital, where he was co-CEO. It was while at these companies that he earned experience working in Zimbabwe, one of Liddell's stomping grounds. Showalter became CEO of Liddell's KellTech, a refining technology company, and it was this association that led to the involvement in Kabanga Nickel as its CEO. Showalter retains an interest in KellTech.
More Rainmakers & Potstirrers