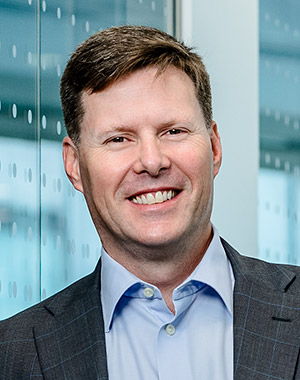 Duncan

Wanblad
CEO-designate: Anglo American
Having started my career underground as a junior engineer, I have never lost sight of what it takes to produce the metals and minerals that are ever-more vital to support our life on this planet.
THE next 12 months will be interesting for Anglo American as it adjusts to the new management style of Duncan Wanblad. In April, he replaced Mark Cutifani's whose nine years in charge ended in triumph. Anglo is a leaner machine these days; among the most highly rated mining diversifieds with a second to none project pipeline.
So what to expect from Wanblad, the first South African to run Anglo in 15 years? For starters, Cutifani and Wanblad are both mining engineers so they come from the same place in terms of technical expertise. And as someone who worked his way through the organisation - gaining prominence as CEO of Anglo's copper division before graduating to the portfolio of strategy and new business - he's steeped in the Cutifani way. In the end, though, it will be Wanblad's ability to deliver on projects, stay atop of ever intensifying ESG demands, deliver profits through the cycle, and tackle the political pressures that come the way of today's mining giants that will matter.
His in-box will certainly be full. After the opening mid-year of Quellaveco, Anglo's Peru copper project, attention will fall on progress with Woodsmith, a $700m fertiliser project in the UK. Anglo has taken an extra year to assess the project's implementation, so for as long as it takes Anglo to come up with its conclusions, they'll be questions as to whether it's a lemon or not.
The roll out of expansions at Anglo American Platinum and Kumba Iron Ore will also be critical. The South African assets generated more than half of EBITDA in Anglo's last financial year so keeping these units ticking over, whilst managing South Africa's unpredictable political situation, will be another key deliverable for Wanblad. Ditto for Chile and Peru where leftist governments are asking more of foreign investors.
LIFE OF DUNCAN
Wanblad, 54, holds a BSc in Mechanical Engineering and a GDE in Industrial Engineering, both from the University of the Witwatersrand. He began his career at Johannesburg Consolidated Investment Company in 1990. Much of his time has been spent at Anglo and he has plenty of executive experience under his belt, including stints as the CEO of Anglo American's copper operations, and joint CEO at Amplats. He also served as CEO of Anglo's base metals business, from 2013 to 2019. A non-executive director of De Beers and Kumba Iron Ore, he chairs the Anglo American Foundation. Wanblad is a supporter of the UK Premier League football club Watford, which some might say makes him almost as rare as a UK mining project.
More Rainmakers & Potstirrers