Gem Diamonds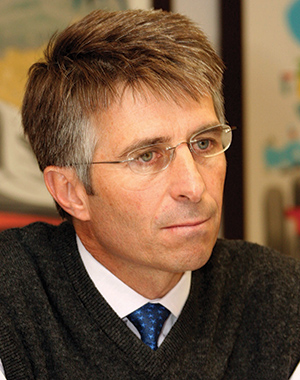 Last year wasn't the happiest of times for the global rough diamond industry, with turbulent markets and weak growth except in the US. But Gem Diamonds was in the pound seats. Its unpredictable 70%-owned Letšeng mine in Lesotho threw out more than a dozen stones of over 100 carats each during the year, including the astonishing 910-carat Lesotho Legend, the fifth-biggest ever found and the second-biggest found in the past 100 years. It sold for $40m whilst the discovery had Clifford Elphick considering flic-flaks. These finds justify Elphick's decision – born of necessity – to prune Gem's portfolio from the ambitious and expansionary plans it had when it listed in early 2007, which included some unfortunate assets such as Ellendale in Australia and Botswana's Ghaghoo. Ghaghoo, which involved controversially relocating an indigenous community, was opened in September 2014 only to be shelved three years later. Having negotiated these choppy waters, Gem is making sure its single asset performs as well as possible by cutting back its costs. There's a four-year target to 2021 of saving $100m. Elphick's doing a decent job on that front, rather surprisingly for one whose previous career was with Anglo American and the Oppenheimer family during the 1990s and 2000s, when the mining industry had money and regular warnings of a looming shortage of diamonds was expected to cause prices to surge imminently. Thanks to Letšeng, Gem's shares have soared in 2018, although they are still only one-tenth of their 2006 listing price.
"At 57, I am not in the habit of doing flic-flaks, but that was the mood in the recovery room."
LIFE OF CLIFFORD
Clifford, who flies his own helicopter and is one of the owners of the Kurland polo estate in Plettenberg Bay, formed Gem Diamonds in 2005 after leaving E Oppenheimer and Son, where he was MD. He joined Anglo American in 1986 and became Harry Oppenheimer's personal assistant two years later. He holds a degree in accountancy from the University of Cape Town.