Executive Chairman: Ivanhoe Mines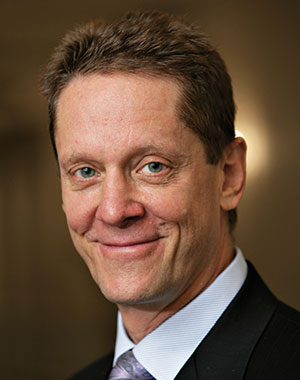 So, can the world's most famous mining entrepreneur make it four in a row by delivering yet another massive mining project on a geological formation overlooked by the rest of the industry? He's got two options running concurrently – the Platreef PGM project in South Africa and the Kamoa-Kakula copper project in the Democratic Republic of Congo (DRC). During September 26 last year, shaft-sinking on the Platreef Shaft 1 intersected the top of the "Flatreef" deposit at a depth of 780m and started early underground development for the mining operations. Shaft 1 is expected to reach its final depth of 1,000m by mid-2020 while construction of Shaft 2 is under way.
So far, things are going Friedland's way as the palladium price soars to above $2,000/oz because the Flatreef deposit contains palladium and platinum in a 1:1 ratio unlike the bulk of the South African industry where palladium is a by-product. Then there's Kamoa-Kakula which is expected to start production in 2021 and which, according to Friedland, will eventually become the second largest copper producer in the world.
Never a man prone to understatement, Friedland told delegates at the 2019 Cape Town Mining Indaba that Kamoa-Kakula was "... mind-boggling ... This is not something I am making up". You might wonder about the comment of "making it up", but Friedland has come out with some strange pronouncements. He once, in February 2018, opined that "astrological influences" from a "blue moon" might have affected changes to the DRC mining code then being insisted upon by the country's politicians.
"HIGH-GRADE IS GOOD: AND BIG – BIG IS GOOD; AND FLAT – FLAT IS GOOD."
LIFE OF ROBERT
He obtained a BA in political science from Reed College after which he studied Sanskrit and Buddhism in India. He has had three major mining discovery successes so far, two of which – Voisey's Bay in Canada and Oyo Tolgoi in Mongolia – were huge. He first struck pay dirt with the Fort Knox gold deposit in Alaska in 1987. Friedland hates the media and does not give interviews. In the recent past he has had running feuds with Bloomberg News and Canada's Globe and Mail newspaper. During 2019 he had a bust-up with the Financial Times (FT) after allowing an FT journalist to visit Kamoa-Kakula.