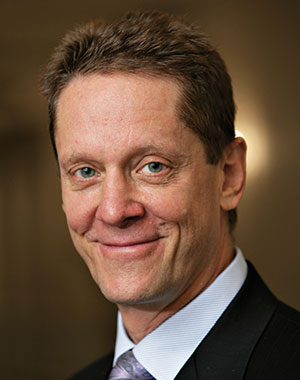 Robert

Friedland
Executive Co-Chairman: Ivanhoe Mines
This is Mining 101. Big is good; high grade is good; freedom from ice and snow is good.
IT was a case of 'Hail to the chief!' last year as just about everything went right for the world's most famous mining entrepreneur. Specifically, he brought phase one of the 3.8-million-ton-a-year Kamoa-Kakula copper mine in the Democratic Republic of Congo (DRC) into production several months ahead of schedule and at a time of strong copper prices. Global economic developments are starting to bear out the hugely optimistic future for the metal that Robert Friedland has been proclaiming for years. In December it was announced that the phase two expansion was 70% complete and on track for an early start-up in the second quarter of 2022.
Then the Ivanhoe share price - which had doubled in 2020 - did it again last year, moving to levels above $10 - and, finally, on December 4 he was inducted into the American Mining Hall of Fame. That must have felt particularly good for Friedland because he is not exactly popular among his industry peers given his brash style and penchant for bashing the rest of the industry. He has famously referred to the great copper mines of South America as "little old ladies laying in bed waiting to die".
Friedland also made steady progress last year on the one major project that is still under development and not yet confirmed as a winner, which is the Ivanplats platinum mine in South Africa. Apart from the progress on the construction schedule, the key development came in December, when Ivanplats announced deals to have its concentrate production toll-refined by Northam Platinum and Heron Metals/Trafigura. That answered a key outstanding strategic question over the operation.
LIFE OF ROBERT
It's not just his peers who are not that fond of Friedland. The media plain dislikes him and he reciprocates by never giving interviews and has conducted feuds with organisations like Bloomberg, the Financial Times and Canada's Mail and Globe newspaper. Despite this, he attracts plenty of attention whenever he speaks at any of the world's major annual mining investment conferences and his presentations are invariably excellent. Major discoveries made prior to the latest projects in the DRC and South Africa include Oyu Tolgoi in Mongolia and Voisey's Bay in Canada. Friedland obtained a BA in political science from Reed College in Oregon, after which he studied Sanskrit and Buddhism in India.
More Rainmakers & Potstirrers