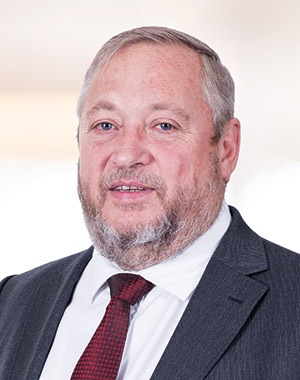 Neal

Froneman
CEO: Sibanye-Stillwater
"We remain very confident in our very substantial PGM business, but we're building a value proposition in getting exposure to the battery metals as well."
EXPECT the Froneman juggernaut to keep rolling in 2022. It has been almost a decade since Sibanye-Stillwater, initially focused on deep-level and labour-intensive South African gold mines, was spun out of Gold Fields. Its subsequent expansion, over a period when the likes of Anglo American trimmed down, is testimony to Neal Froneman's vision and renowned ability to pull off a deal. Sibanye-Stillwater is now the world's top platinum producer and has diversified its geographical base beyond risky South Africa. It is also moving into green metals - seen crucial to the electric vehicle revolution and other carbon-reduction trends - in fifth gear, notching five transactions in that space in 2021.
However, a plan hatched last year to buy $1bn worth of nickel and copper projects in Brazil came unstuck in early January after one of the mines recorded a "geotechnical event" which was enough for Froneman to abandon the entire transaction. The seller, UK-based private equity firm Appian Capital Advisory is preparing a $1.2bn damages suit. It might get messy.
On the green front, Froneman, who is never shy to speak his mind, criticised the South African government in 2021 for throwing obstacles in the path of mining companies that want to pursue self-generation renewable projects. Among other things he noted that this could make South African commodities radioactive to global customers because of their carbon content.
Platinum group metal prices recovered strongly following a scratchy fourth quarter. This was owing to Russia's invasion of Ukraine. The boost in revenue will be welcome as a long-threatened strike over wages broke out at the firm's gold operations. Froneman insists the firm's last revised offer is last, so it remains to be seen how this may affect the gold mines, especially the ageing Beatrix shafts in the Free State. Froneman does not easily flinch.
LIFE OF NEAL
Froneman has run several companies or held senior positions in them, including Gold One and Harmony Gold. He was also the driving force behind the creation of Uranium One. A mechanical engineer by training, he loves to tinker with the engines of fast cars and knows what he is talking about when it comes to catalysts and internal combustion engines. Other pastimes include long-range target shooting, a passion he pursues on his private game farm. He also has a fondness for music, which includes playing the drums.
More Rainmakers & Potstirrers