Glencore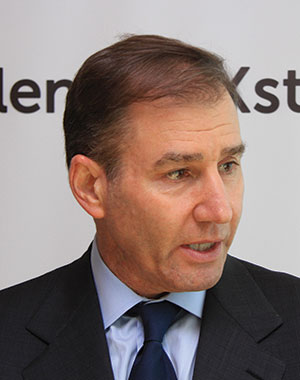 Glencore is a place where work is life and life is work. So it's hard to imagine how Ivan Glasenberg will wind down when – or if – he actually retires in three to five years as he promised to do. He's cagey about the shortlist of possible successors, saying only that some are internal and some are external candidates. Whoever it is, needs to have the brutal trading instinct that has enabled Glasenberg to pursue assets in places that most other CEOs of large organisations fear to tread. DRC and South Africa are obvious examples. In the DRC, Glasenberg has cornered copper and cobalt mines that would be the envy of his competitors, if it were not for the reputational risk they have delivered from dealing with people like Dan Gertler, as well as the constantly-changing regulatory environment. In South Africa, mining regulations under a series of ministers have been just as uncertain while corruption at Eskom, the country's biggest coal buyer, resulted in Glencore losing ownership of Optimum Coal Mine, which was snapped up by the Gupta family. Despite Glasenberg's proven ability to roll with the punches, analysts have set a significant discount on Glencore's shares, compared with its peer group, on account of its exposure to the DRC. That's no minor source of annoyance to Glasenberg, who owns 8.6% of the company.
"I hope my successor looks like me."
LIFE OF IVAN
Trading is in his blood. His father was a luggage manufacturer and importer. Glasenberg was born in Johannesburg and acquired a CA and MBA before working as a coal trader in South Africa and Australia. Although resident in Switzerland, he retains ties to South Africa, including a friendship with president Cyril Ramaphosa, who was once head of Glencore's black empowerment partners.