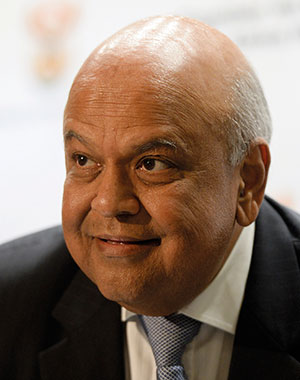 Pravin

Gordhan
Minister: Public Enterprises: South Africa
There are some narratives around privatisation and so on, which is part of the fake news industry as far as we are concerned.
Pravin Gordhan has kept uncharacteristically mum on Eskom after initially backing unbundling plans for the utility. Behind the scenes, however, he is the avenging force that has seen criminal actions brought against maladroit employers and service providers. Appropriately, though, he has allowed Eskom CEO, André de Ruyter, space to fix the stricken utility. Government interference over the past decade has been cited as one of the problems that has contributed to Eskom's financial crisis.
With a background in the Communist Party, Gordhan has strong views on privatisation. Consequently, Eskom's proposed unbundling is unlikely to result in a full or partial sale of either its generation, transmission or distribution units. In Eskom's 2019 turnaround plan, Gordhan said competition was important in order to limit monopolies. But he sees that as competition among Eskom's power stations, not between the utility and the private sector. What the mining industry most needs from him is a steady and affordable supply of power. However, it won't get that if government lends a sympathetic ear to De Ruyter's insistence that electricity tariffs should rise by another 28% to a "cost-reflective" level.
There's also inherent conflict between Gordhan's mandate to make Eskom financially sustainable and providing the mining sector with affordable power, which is the competing mandate of Minerals and Energy Minister, Gwede Mantashe. Elsewhere, Gordhan's time has been taken up with the Zondo Commission which raked over the vestiges of the trumped up 'rogue unit' claim in tax collection agency, SARS, that Gordhan once ran. He has also attracted criticism for tapping the national budget in an effort to return dysfunctional airline SAA to the skies.
LIFE OF PRAVIN
He holds a Bachelor of Pharmacy Degree from the University of Durban-Westville, and has been politically active since he was a student in the Sixties. He was involved in underground activities in the Seventies for the South African Communist Party and the ANC and was detained three times. He participated in the Codesa talks that preceded South Africa's first democratic election in 1994 and became an MP in the first ANC government. He served as Commissioner for SARS in 1999, and two stints as South African Finance Minister: 2009 to 2014 and 2015 to 2017.
MAKING NEWS
---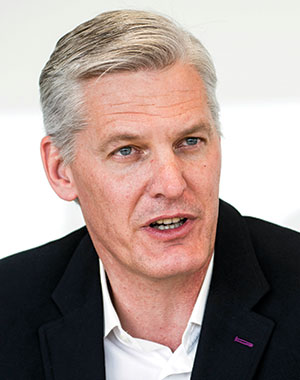 Andre

De Ruyter

CEO: Eskom

Eskom's group CEO remains in employ a year after appointment, and that's an achievement! De Ruyter's predecessors were either carried out on their shields or ejected ...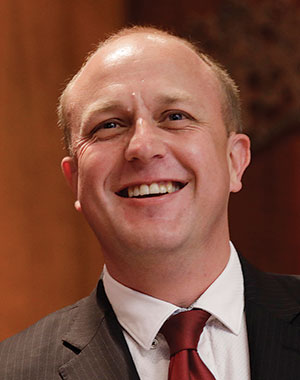 Anthony

Viljoen

CEO: AfriTin Mining

Anthony Viljoen's AfriTin is at the stage now where peace and quiet, and a complete lack of incident, is all it needs. The first 'pilot plant' stage of ...
More Rainmakers & Potstirrers