CEO: Anglo American Platinum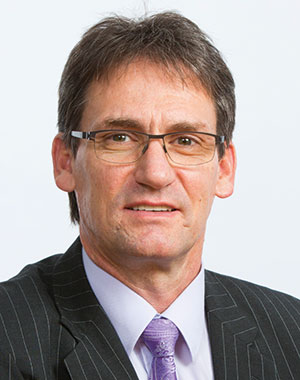 Chris Griffith steered Anglo American Platinum (Amplats) on the right trajectory at the earliest possible time, cutting jobs and selling deep-level, expensive mines in order to focus on shallow or open pit operations. While he was unpopular with the South African government – then Mines Minister Susan Shabangu threatened to suspend the firm's mining rights – as well the unions, the restructure was the right call. Luck or foresight, restructuring Amplats was a coup of timing as resurgent PGM prices attest. More recently, Griffith has recognised the need to champion PGMs – platinum especially – and fund the development of alternative demands for it. Having returned to the platinum industry after a brief sojourn at another Anglo American subsidiary, Kumba Iron Ore, Griffith has more than proved himself to be a canny operator under the all-encompassing parenting of 80% shareholder, Anglo.
It's not hard to see that ideally Griffith should be entirely his "own boss" rather than answering to Anglo. For years, there was speculation that he was angling for the top job in the globally diversified miner. Whether the network of Australians in the commanding heights of Anglo will let the bluntly spoken South African assume the CEO mantle remains to be seen. It doesn't seem likely. From his dramatic forays into Africa's hinterlands, be they with buffalos or hippos, Griffith has the battle scars. Arguably, one of the biggest challenges yet will be keeping platinum relevant in a new era of industrial metals. Might he find a common track in this regard with Neal Froneman, CEO of Sibanye-Stillwater which is now the world's largest producer of PGMs?
"WE SIMPLY CANNOT ALLOW THE JEWELLERY MARKET IN CHINA TO LOSE 100,000 TO 200,000 PLATINUM OUNCES PER YEAR."
LIFE OF CHRIS
With a BEng Honours from the University of Pretoria, Griffith worked his way up from being general manager at Anglo American Platinum Amandelbult mine to executive head of Amplats' joint ventures before joining Kumba Iron Ore as CEO for four years. Then came Amplats. Summer holidays often take him to remote wildlife spots throughout Africa.