Oakbay Resources & Energy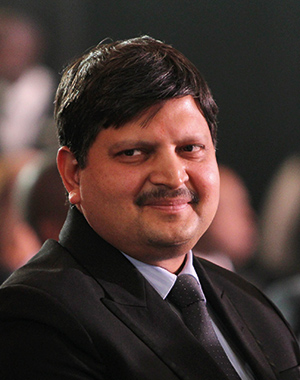 THERE isn't a single mining company operating in South Africa that has been left unaffected by the political and business influence of the Gupta brothers for whom we make Atul Gutpa, chairman of Oakbay, the totem. As a group of individuals, few have set the political agenda as profoundly as they: unfortunately, that agenda has been dominated by a fug of claim and counter-claim about bribery, malfeasance, and corporate governance abuse. Their patronage of South African president, Jacob Zuma and his family has put the skids under Eskom – whose CEO Brian Molefe resigned – and Transnet. A report by the Public Protector concluded the Guptas had indirectly prejudiced Glencore's Optimum Coal Mine – which they eventually bought with the alleged assistance of Eskom – and that they have the country's mines minister, Mosebenzi Zwane, in their pocket. All these claims have been stridently refuted by the Gupta family. The question is how long can the Guptas continue to operate in South Africa since the closure of their accounts by the country's major banks? It is thought they may sell their businesses. All that can be constructively said of the Guptas is that the sooner clarity is brought over their activities and intentions, the sooner the country can look forward to recapturing the spirit of nation building.
LIFE OF THE GUPTAS
The Gupta brothers were born in India but emigrated to South Africa in 1993 where they attempted to establish a shoe business. Success came later with Sahara Holdings, a computer company, which was founded in 2000. The Gupta family energy play, Oakbay Resources & Energy, was listed in Johannesburg in 2014. Atul, who is in business with brothers Rajesh and Ajay, took on South African citizenship.
"There isn't a single mining company unaffected by the influence of the Guptas."