Kropz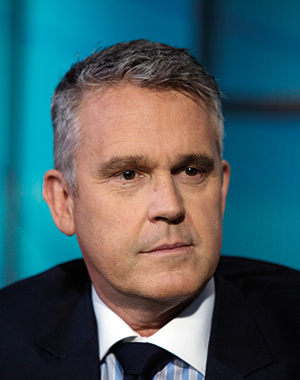 Not one to shirk a confrontation, Ian Harebottle went from a company which fought and lost a hostile takeover to one that was in a running battle with no less hostile environmentalists. Harebottle previously headed coloured gemstones producer Gemfields for eight years, where he was one of those fighting a takeover offer in 2017 from major shareholder Pallinghurst Resources. He declared the offer was "derisory", but eventually called it quits, joining Kropz soon after. Kropz is building the Elandsfontein mining project which environmentalists argue is threatening the Langebaan Lagoon, the ecologically sensitive region to which the project is adjacent in South Africa's West Coast. Despite all the legal to-ing and fro-ing, the project still intends becoming a mine. In fact, first production is pencilled in for the end of this year with steady-state production by 2020. Kropz, which listed on the UK's Alternative Investment Market in November, is targeting three million tonnes of phosphate a year within the next five years with plans to become one of the biggest phosphate rock producers in the world. It is also exploring for phosphate at Hinda in the Republic of Congo and Aflao in Ghana. Harebottle waxes just as enthusiastically about phosphates, which are used to make fertilisers, as he did about gemstones. For instance, he's convinced a supply deficit is a nailed-on certainty because farmers must produce as much food in the next 50 years as they did in the last 10,000 years owing to global population growth, diminishing arable land, and climate change.
"Fertiliser is much like what water was in the 1960s and 1970s."
LIFE OF IAN
Kropz is the third AIM-listed company he has headed. He was CEO of Tanzanite One from 2005 to 2008 and Gemfields from 2008 to 2017. Kropz chairman, Mike Nunn, describes him as a "positive disruptor" and "one to challenge traditional practices". A graduate of Wits Technikon with a management diploma from Henley, he is passionate about motorcycling.