Department of Energy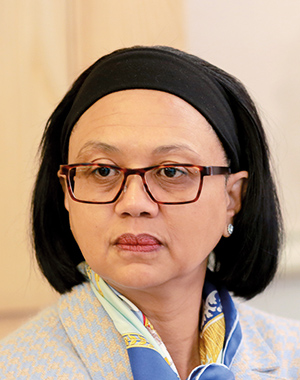 ONE of South Africa's most controversial ministers, Tina Joemat-Pettersson's key role in the country's proposed nuclear programme, which has been characterised by a lack of transparency, doesn't inspire confidence. Key documents, including an inter-governmental nuclear agreement she signed with Russia in 2014, are yet to be made public. The department also seems set on forging ahead with the nuclear programme as proposed in its 2010 Integrated Resource Plan, which foresees 9,600MW of new nuclear capacity, even though an updated draft was published in November 2016 and is still subject to a public consultation process. Tina has been just as reticent to shine a light on other public controversies, including the investigation into PetroSA's R14.6bn loss in the 2014/15 financial year, and the Strategic Fuel Fund's shocking decision to sell 10 million barrels of the country's oil reserves at $28 a barrel in December 2015, about $10 a barrel below market prices at the time, and at the bottom of the oil price cycle to boot. The South African Petroleum Industry Association also warned the lack of policy clarity on cleaner fuel standards, set to come into effect on 1 July 2017, is halting investment in the country's ageing fleet of refineries, which could render the country without refining capacity within the next decade.
LIFE OF TINA
A teacher by background, Tina Joemat-Pettersson served as a highly rated member of the executive council for education in the Northern Cape before her appointment as minister of agriculture, forestry and fisheries in 2009. Her reign was mired in controversy, with the Public Protector twice reprimanding her for her misuse of public funds. A close ally of President Jacob Zuma, she was appointed as Minister of Energy in 2014.
"We remain firmly committed to an above board, fair and transparent nuclear procurement process."