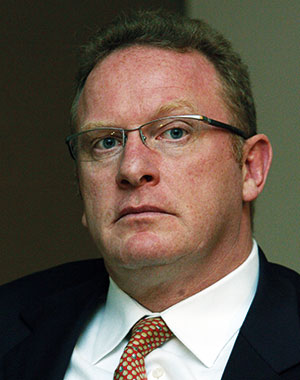 Clive

Johnson
President and CEO: B2Gold
We are clearly in elephant country here when it comes to new gold mines, and we are looking aggressively.
It's hard to pick a single highlight for Clive Johnson and the team this year, at least so far. There are so many, starting with perhaps the most important metric of all for shareholders: a doubling of the dividend to 4 US cents a year. That was built on increasing gold production following the expansion of its jewell, Fekola - a mine in Mali -, as well as the higher gold price.
Assuming an average gold price of $1,900/oz, B2Gold is calculated to generate $900m in operating cash flow, $200m more than forecast mid-year. This has also enabled B2Gold to remove debt. Entirely. Bear in mind, the company incurred $700m worth of debt in 2017 following the then much-criticised acquisition of Fekola. At the time, Fekola was forecast to produce about 276,000 oz/year of gold for 12.5 years. The reality is that the mine's production is now some 60% of B2Gold's 2020 total guidance of just over one million oz. And Fekola's life of mine annual average is set around 400,000 oz, a doubling. Not even a coup on Mali could change the mood at B2Gold; in fact, Mali is - as quoted more fully below - "elephant country". There have been solid contributions from B2Gold's other operations - Otjikoto in Namibia (which donated 1,000 oz in gold bars in order to protect the black rhino, the numbers of which roam nowhere greater than in the southern African country), and Masbate in the Philippines.
Inevitably, the challenge now will be what to do with the cash. The investment tide is a-changing with some shareholder focus falling on re-investment. Does Johnson plump for more aggressive organic growth, or potential M&A of the truly transformative nature, especially given the value of its paper, up about 40% year-to-date?
LIFE OF CLIVE
Johnson established his reputation with Bema Gold which was bought by Kinross in 2007 for C$3.5bn. He then re-grouped with former Bema colleagues to establish B2Gold which embarked on an aggressive acquisition strategy culminating in the $570m purchase of Papillon Resources in 2014. He played rugby union, has South African roots, and occasionally takes a physical approach to critical analysts.
MAKING NEWS
---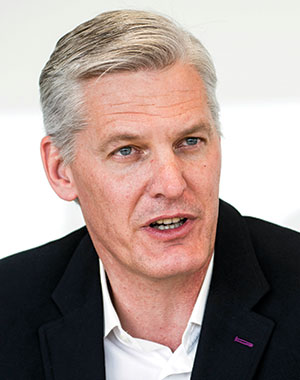 Andre

De Ruyter

CEO: Eskom

Eskom's group CEO remains in employ a year after appointment, and that's an achievement! De Ruyter's predecessors were either carried out on their shields or ejected ...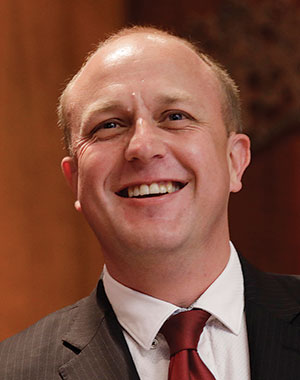 Anthony

Viljoen

CEO: AfriTin Mining

Anthony Viljoen's AfriTin is at the stage now where peace and quiet, and a complete lack of incident, is all it needs. The first 'pilot plant' stage of ...
More Rainmakers & Potstirrers