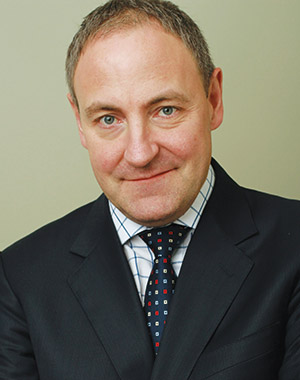 Michael

Jones
CEO: Platinum Group Metals
This is a global market. We are very confident of getting the partners together."
It was back to square one for Mike Jones after Impala Platinum (Implats) decided in June not to plump for a lead role in PTM's Waterberg Project, an enormous palladium-rich deposit in South Africa's Limpopo province, with a matching enormous capital development cost of about $617m. To be honest, the writing was on the wall regarding Implats's participation in the Waterberg project. First Implats CEO, Nico Muller, hemmed and hawed over the project's lengthy lead times and his firm's need to start producing sustainable dividends. And then Implats put its money where Muller's mouth (and mind) was, bidding C$1bn for North American Platinum in October 2019.
Undeterred, Jones says the global market place is wide enough for new suitors. Discussions are continuing apace with new potential partners, he says - adding that under President Cyril Ramaphosa, South Africa has become a lot more desirable a destination for investors. As for the palladium price, that speaks for itself.
In the meantime, PTM is keeping afloat through regular share issues. Jones is also picking through potential off-take agreements for Waterberg production - scoped at 420,000 ounces of platinum group metals by 2027 after producing first concentrate in 2023. This will be crucial to the financing project. For the record, Implats has a matching right on any proposed off-take deal. Implats will also protect its existing 15% stake in the project which is a good sign for Jones & Team. It is "a strong asset that may come into play," says Muller.
LIFE OF MICHAEL
Jones holds a BSc in Geological Engineering from the University of Toronto and co-founded PTM in 2000. He was a founder of Glimmer Resources Inc and was responsible for the discovery of the Glimmer Gold Mine - now Blackfox - in Ontario. During a six-year tenure as president of Cathedral Gold, Jones ran a producing gold mining company and was involved in the review of a feasibility study and financing for the $1bn Diavik mine project during two years as vice-president with Aber Resources.
These operational victories, he reminds us, proves PTM's Waterberg will become more than concept. Although he concedes to having "the lash marks" following the failure of PTM's Maseve project, sold to Royal Bafokeng Platinum in 2019.
MAKING NEWS
---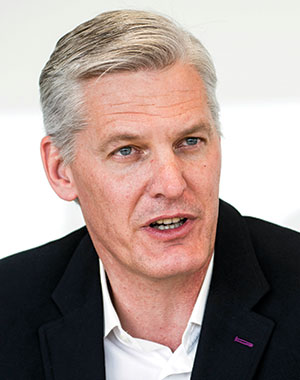 Andre

De Ruyter

CEO: Eskom

Eskom's group CEO remains in employ a year after appointment, and that's an achievement! De Ruyter's predecessors were either carried out on their shields or ejected ...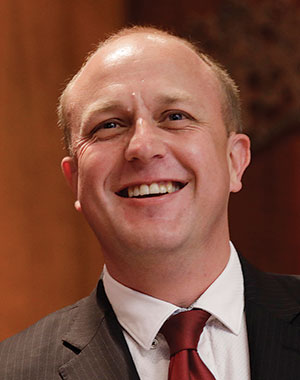 Anthony

Viljoen

CEO: AfriTin Mining

Anthony Viljoen's AfriTin is at the stage now where peace and quiet, and a complete lack of incident, is all it needs. The first 'pilot plant' stage of ...
More Rainmakers & Potstirrers