CEO: Pan African Resources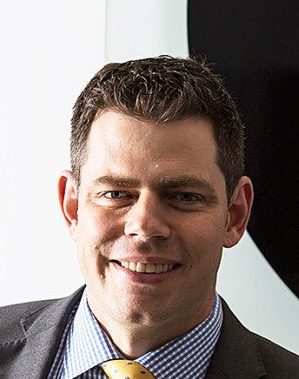 The 2019 financial year was a happy one for Pan African's shareholders, who received a payout after being previously deprived of dividends while the group spent capital on its R1.7bn Elikhulu tailings treatment project. Elikhulu was commissioned, ahead of schedule, early in the year. So good news all around. But there may be new sacrifices to be endured: Loots is eyeing the R750m Egoli deep underground mining project, which would exploit an extension of the Evander Gold Mines orebody. Egoli would use Evander's number 7 shaft to access underground resources, with potential for relatively low-cost production at a rate of about 100,000 ounces a year. Underground operations at Evander's number 8 shaft stopped in 2018, with the loss of about 1,600 jobs – one of the factors that pared the possibility of a dividend payout in 2018.
Pan African's shareholders may be unenthusiastic about a new underground mining project in South Africa, especially after the costs of closing Evander 8, but the risk could be mitigated by bringing in a partner. Almost half of the group's gold production now comes from its tailings retreatment operations, but the core of the business remains its Barberton underground mines. Loots is working on two projects that will extend Barberton's life: Royal Sheba, which is not economically feasible as a stand-alone but is being re-examined, and Project Dibanisa, which would link Sheba's and Fairview's infrastructure and make room to accommodate mining at Royal Sheba. There's been no lack of M&A activity at Pan African which begs the question as to whether it could compete for AngloGold Ashanti's Mine Waste Solutions (MWS) which is up for sale. MWS would fit neatly into Pan African, you know.
"IT WILL REQUIRE A LOT OF WORK WITH SHAREHOLDERS. WE NEED TO GO INTO THIS WITH OUR EYES WIDE OPEN."
LIFE OF COBUS
After training and working as a chartered accountant, he moved into mining-specific acquisitions and finance. Before joining Pan African Resources as an executive in 2013, he was MD of Shanduka Resources, the empowerment investment group founded, and originally headed, by President Cyril Ramaphosa. He was responsible for the transaction in which Shanduka became Pan African's empowerment partner. He became a director of Pan African in 2009 and for six months was joint interim CEO, with Ron Holding, before being appointed Pan African's FD. He became CEO in 2015. He has also worked for Macquarie Africa in investment banking and for coal miner Sentula Mining. While he is clearly a keen dealmaker, his vocabulary also includes words like "careful planning", "thoughtful approach" and "more predictable mining results".