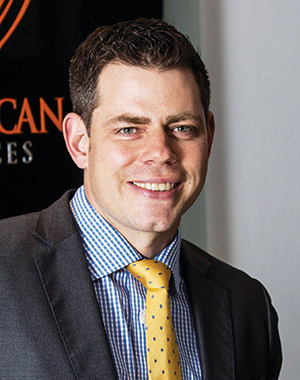 Cobus

Loots
CEO: Pan African Resources
Where else in the world can you get a gold resource like this on surface for just R110m
SO now we know what Cobus Loots was referring to last year when he talked about "one last major gold tailings opportunity" in South Africa, but would not go into specifics.
That opportunity involved the tailings dams at the former Blyvooruitzicht gold mine near Carletonville, over which Pan African struck a deal to acquire in December with owner Peter Skeat. Thereby hangs a tale ... covered in more detail in the section of this report concerning Katoro Gold CEO Louis Coetzee. We won't repeat all the juicy bits here but bottom-line is, Loots seems to have struck a good deal for Pan African. Certainly he has got the dumps for a bargain price of R110m. For that he acquires a 1.4 million ounces gold resource that could produce up to 30,000 oz of gold annually over an initial 15-year life. He has also nailed down favourable payment terms: Pan African has a three-month period from January in which to conduct a "fatal flaw due diligence", after which it has another nine months through to December 2022 to complete a definitive feasibility study.
The share price is up 30% over the past year but Loots is clearly not happy with that performance given that he is doing just about everything right including achieving record levels of gold output and putting good organic growth projects in place. so he has announced a share buyback scheme. That may not go down too well with some shareholders - such as Allan Gray's Sandy Mcgregor - because they would rather companies pay out surplus cash in dividends. According to Mcgregor: "If you can afford to do a share buyback then you should not do it". Loots is certainly building optionality into Pan African's business case. In March, the company said it would spend $7m in three years exploring for gold in Sudan.
LIFE OF COBUS
Loots is a chartered accountant who qualified with Deloitte & Touche and got into mining through the finance route, working for Shanduka Resources - the black economic empowerment (BEE) group founded and originally headed by current South African President Cyril Ramaphosa. Shanduka became Pan African's BEE partner and Loots joined the company as a director in 2009. He was appointed CFO at Pan African in 2013 and became CEO in March 2015 when former CEO Jan Nelson quit. Loots has previously also worked for Macquarie Africa in investment banking as well as for coal miner Sentula Mining. He can be seen running near the firm's Rosebank offices... not away from shareholders, we hasten to add, but in pursuit of a marathon goal, having already racked up several finishes to date.
More Rainmakers & Potstirrers