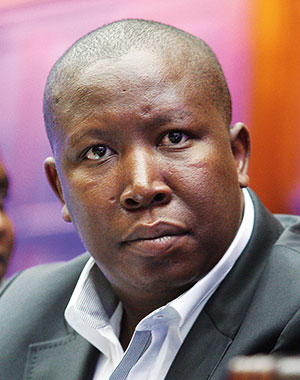 Julius

Malema
Commander-in-Chief: Economic Freedom Fighters
If we are going to die of hunger, let us rather die with our boots on than dying protecting the white monopoly economy. It is not our economy.
The 'Commander-in Chief' of the Economic Freedom Fighters (EFF) party, Julius Malema, is a political firebrand who espouses policies that would turn the blood of any mining executive cold. The EFF wants to nationalise almost every nook and cranny of the economy, notably the mining and banking sectors. Luckily for such industries, few analysts see the opposition EFF ever winning a national election. The party was largely sidelined during the initial hard lockdown of South Africa's economy in the face of the Covid-19 pandemic.
It publicly opposed the gradual rebooting of the economy, suggesting it would be no bad thing if the "white economy" collapsed. Few saw it that way and the reopening of economic activity was welcomed by almost everyone else because of the toll lockdown had taken on livelihoods. This underscored the uneven quality of Malema's and the EFF's political instincts. Still, the party regained some political or at least public relevance with a campaign against the Clicks chain of pharmacy stores over the airing of a hair advertisment widely regarded as racist because of its negative portrayal of black womens' hair.
Malema continued to court controversy in 2020, at one point making typically inflammatory remarks that appeared to condone fighting the police with violence. The EFF will be looking to make inroads in 2021 in local government elections. Its best friend on this front is the governing ANC, which has a shocking record of service delivery in the municipalities it runs.
LIFE OF JULIUS
Also known as "Juju," Malema hails from the platinum-rich South African province of Limpopo. A former ANC Youth League leader, Malema was a key ally of former South African President Jacob Zuma until the pair had a spectacular parting of ways. Expelled from the ANC in 2012, Malema revived his political career by founding the EFF in 2013. The party is known as the "Red Brigade" because in parliament its MPs wear overalls - the uniform of the domestic working classes - which are coloured a bright red.
MAKING NEWS
---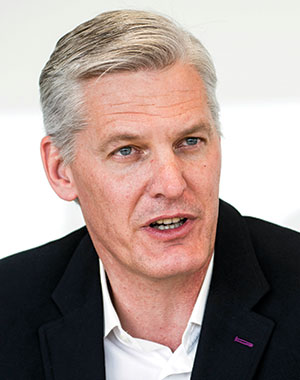 Andre

De Ruyter

CEO: Eskom

Eskom's group CEO remains in employ a year after appointment, and that's an achievement! De Ruyter's predecessors were either carried out on their shields or ejected ...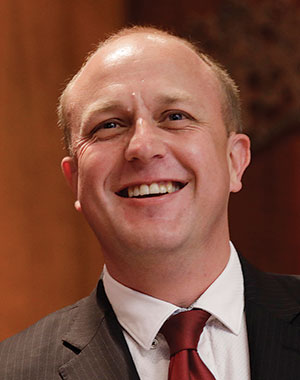 Anthony

Viljoen

CEO: AfriTin Mining

Anthony Viljoen's AfriTin is at the stage now where peace and quiet, and a complete lack of incident, is all it needs. The first 'pilot plant' stage of ...
More Rainmakers & Potstirrers