Kalagadi Manganese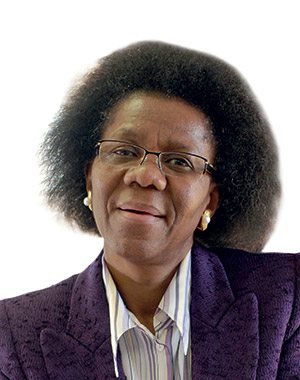 It has been a long and sometimes bitter journey, but Daphne Mashile-Nkosi has finally brought Kalahari Resources' manganese mine and an 2.4 million tonnes a year sinter plant into full production. Given the robustness of the manganese market, now is the time to make a serious dent into some R9bn worth of debt. Thereafter, we think there's a strong likelihood that Mashile-Nkosi will revisit her earlier ambition to build a R4bn ferromanganese smelter in order to produce finished, higher value, metal. Whether it will be positioned in Coega in South Africa's Eastern Cape province, with a view to providing jobs in an area desperate for them, is not so certain, however. There may also be questions about the commerciality of such a step as power is expensive and the trend has been towards the closure of ferrous metal smelters in South Africa. For all these uncertainties, Mashile-Nkosi still takes her place in this year's Rainmakers & Potstirrers as something of a national treasure: a successful black miner with fathoms of self-belief and resilience although she has, on occasion, gone offensive when the pressure is on. Who can forget an incident in 2014 in which she said the Industrial Development Corporation, her long-time lender, had behaved like a loan shark when, in fact, it was offering debt on strictly commercial terms.
"This white elephant which is so famous in the Northern Cape will be a black elephant spewing manganese."
LIFE OF DAPHNE
From an impoverished childhood in Pilgrim's Rest, Mpumalanga, Daphne Mashile-Nkosi sits on a variety of company boards and chairs a good number of those, including Temeso Technologies, which she founded, WDP Investment Holdings and the Mpumalanga Gaming Board.