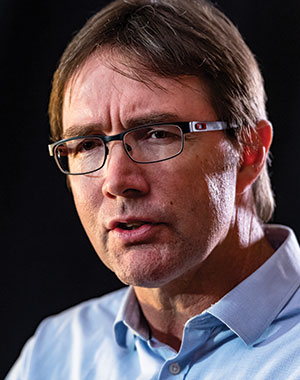 Roger

Baxter
CEO: Minerals Council South Africa
Incidents of unethical behaviour have damaged the ability of our economy to generate the investment, inclusive growth and jobs that are required for many more of our citizens to live decent lives.
Roger Baxter's go-to quip that 'frank' and 'earnest' discussions with Government make him 'Frank Baxter' to mines minister Gwede Mantashe's 'Ernest' is perhaps a tad tiresome on its seventh re-telling, but it marks the vast improvement in private-public relationship that has taken place in the last two years between Government and its critical mining sector. Remember the days of former mines minister Mosebenzi Zwane? Discussion between the Minerals Council and Government had been all but abandoned. So there's been major, potentially transformative, progress in the council's relationship with Government that has coalesced lately around Covid-19 exigencies.
The council's coordination of mining industry response should remind Government it is a force for good. Let's see: vaccine distribution will be an interesting test case in this regard. Elsewhere, the picture is mixed. Baxter has played a prominent role in the mining sector's contribution to B4SA, Business Unity SA's initiative aimed at turning the economic crisis posed by Covid-19 lockdowns into new policy commitments that favour market liberalisation. The council has also made a strong fist of reinforcing its relevance: its Khumbul'ekhaya safety initiative is reflected in improved numbers on fatalities for 2020 whilst its Women in Mining commitment for 50% representation by 2035 seems appropriately ambitious.
It's all front-foot, thought-leading work from the council that Baxter delivers well. Baxter has signed an agreement with the council to extend his stay for another four years. That's a critical step to ensuring continuity in the council's strategy and positions on a wide range of issues. He's a data-nerd (he's an economist), but Baxter is consistent, fact-based, and thoroughly decent. In a world of sharkery, that's rare, and needed.
LIFE OF ROGER
Born in 1966, Roger Baxter has an honours degree in commerce from the University of Natal. He joined the then-Chamber of Mines in 1992, rising to chief economist in 2000. He's been CEO of the rebranded council since 2015. He's been and still is, very active in organisations driving policy and regulatory formation. For example, he chairs Busa's economic policy committee.
MAKING NEWS
---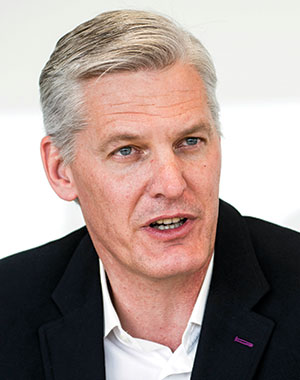 Andre

De Ruyter

CEO: Eskom

Eskom's group CEO remains in employ a year after appointment, and that's an achievement! De Ruyter's predecessors were either carried out on their shields or ejected ...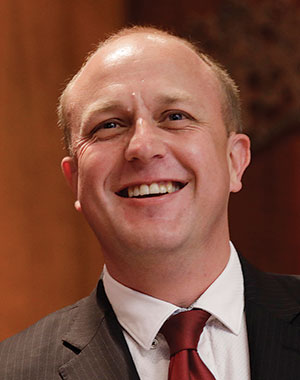 Anthony

Viljoen

CEO: AfriTin Mining

Anthony Viljoen's AfriTin is at the stage now where peace and quiet, and a complete lack of incident, is all it needs. The first 'pilot plant' stage of ...
More Rainmakers & Potstirrers