Association Of Mineworkers And Construction Union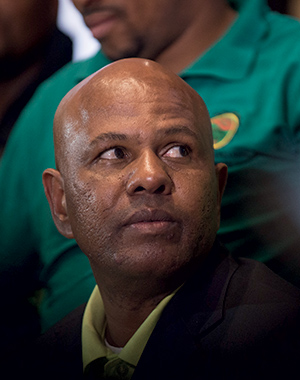 UNABLE to halt the ongoing retrenchments at Lonmin since the deadly 2012 strike that catapulted AMCU into the union big leagues, Mathunjwa is facing his biggest battle yet: limiting the thousands of job cuts should Sibanye-Stillwater's proposed buyout of Lonmin go ahead. As the only union enjoying negotiating powers at Lonmin, AMCU has been a vocal critic of the transaction, which will see 12,600 job cuts over the next three years, with another 890 at risk. Mathunjwa has threatened mass action, including collaboration with the communities around Lonmin's operations – a course of action that could scupper the deal and, ultimately, lead to Lonmin's demise. The challenge for Mathunjwa is therefore to fight for a deal that won't end up costing even more jobs. Given AMCU's hostile relationship with the South African government and its mineral resources minister Mosebenzi Zwane Mathunjwa is unlikely to find a sympathetic ear in Pretoria. Added to this, he's facing rising tensions within his own rank and file. Several AMCU leaders on the platinum belt have been killed in apparent hits in recent months, with allegations of corruption and a clampdown by Mathunjwa on any forms of dissent cited as reasons for the deaths. Unlike rival NUM (National Union of Mineworkers), AMCU's top leaders have been appointed, not elected, and Mathunjwa is facing increasing pressure to democratise the union and its decision-making structures.
LIFE OF JOSEPH
Joining the mining industry as a laboratory attendant in 1986, Mathunjwa, a lay preacher, became a popular union leader at Douglas Colliery, where he eventually served as the branch chairman of NUM until his dismissal in 1999. This led to the mass resignation of members and the establishment of Amcu.