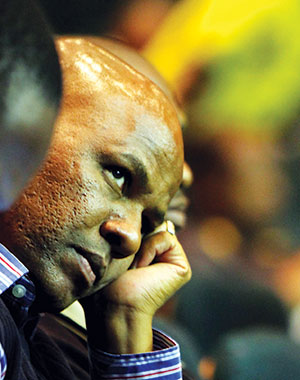 Joseph

Mathunjwa
President: Association of Mineworkers and Construction Union (AMCU)
I have always maintained that the continued onslaught on jobs will culminate in a nation in revolt as unemployment threatens the livelihoods of our people."
Joseph Mathunjwa, founder and president of the militant Association of Mineworkers and Construction Union (AMCU), has been a force to be reckoned with since his upstart union dislodged the National Union of Mineworkers as the dominant labour force on South Africa's platinum belt in 2012.
In 2020, on 1 May - Workers Day - the union scored a legal victory when the Labour Court ordered that minimum guidelines for mining companies' Covid-19 compliance be set in regulatory stone in the government gazette. This was in the early days of the pandemic in South Africa when fear and uncertainty reigned. It must be said that the industry was already setting high standards for itself, but the legal proceedings helped to gain AMCU's buy-in for the rebooting of the mining sector spearheaded by Mathunjwa's arch-nemesis, Department of Mineral Resources and Energy Minister, Gwede Mantashe.
In October, AMCU filed a court case against unlisted manganese and chrome producer Samancor Chrome for alleged fraud and profit-shifting. That may be a space worth watching in 2021 as the company has a chequered ownership past and AMCU's case is being lead by Richard Spoor, who is widely regarded as one of South Africa's top human rights lawyers. Mathunjwa has long accused mining companies of shifting profits and hiding them in tax havens, which is a hot topic globally among activists and development economists. It is unclear though how much of a hold he retains on his rank and file after a disastrous five-month strike against Sibanye-Stillwater's gold operations that ended in 2019.
LIFE OF JOSEPH
Mathunjwa founded AMCU in 1999 as a NUM breakaway in the Mpumalanga province coal fields after a falling out with Gwede Mantashe. Shaven-headed and intense, he can be a charismatic speaker as he fires up his rank and file with Biblical references and calls for class warfare. He can be by turns prickly and approachable.
MAKING NEWS
---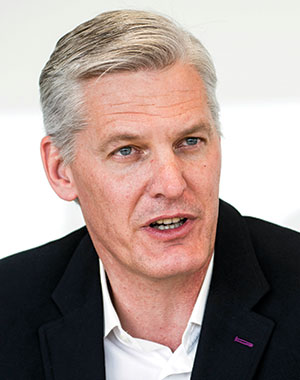 Andre

De Ruyter

CEO: Eskom

Eskom's group CEO remains in employ a year after appointment, and that's an achievement! De Ruyter's predecessors were either carried out on their shields or ejected ...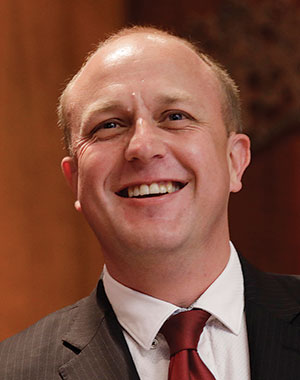 Anthony

Viljoen

CEO: AfriTin Mining

Anthony Viljoen's AfriTin is at the stage now where peace and quiet, and a complete lack of incident, is all it needs. The first 'pilot plant' stage of ...
More Rainmakers & Potstirrers