Association of Mineworkers and Construction Union (AMCU)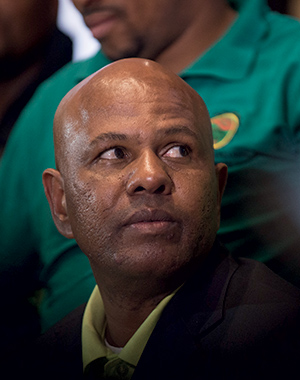 Joseph Mathunjwa made his bones in the extended 2014 strike which did huge damage to Lonmin, Impala and Amplats, and established AMCU as a labour union to be reckoned with. Last year, Mathunjwa broadened his struggle with the mining industry taking on platinum and gold producer, Sibanye-Stillwater, as well as Lonmin once more and threatening action against Impala Platinum. The main issue is the potential loss of thousands of jobs at both Lonmin and Impala Platinum both of which are restructuring their loss-making, labour-intensive operations around Rustenburg. The fight with Sibanye-Stillwater was over the group's gold mines where AMCU represents 44% of the workforce. Sibanye-Stillwater management announced on December 13 it was extending the wage agreement to all employees after the three other unions had accepted it. Mathunjwa was having none of it. Not only did the strike continue, but he dramatically upped the stakes when AMCU filed an appeal against the South African Competition Tribunal's approval of Sibanye-Stillwater's acquisition of Lonmin. It's also platinum industry wage negotiations in 2019 which is why Mathunjwa is most likely re-establishing some credentials given the importance Sibanye-Stillwater occupies in the platinum group metals sector in South Africa. The secondary strike he called at Sibanye-Stillwater's platinum mines – a developing story at the time of writing – looks like a high-risk play destined to end in tears... for someone!
"We will bring the platinum belt to its knees."
LIFE OF JOSEPH
Mathunjwa's first involvement in mining was when he worked as a laboratory assistant at the Douglas Colliery in Mpumalanga. At that time, he became chair of the local branch of the NUM until September 1999 when he was dismissed following a dispute. He then founded AMCU which now has more than 100,000 members, most of them on the platinum mines. He is a member of the Salvation Army.