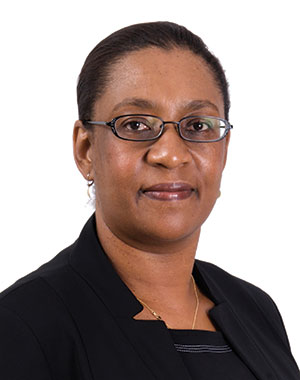 Zanele

Matlala
CEO: Merafe Resources
The full year dividend will take care of questions around cash.
BUSINESS conditions improved markedly during 2021 for ferrochrome producer Merafe Resources, which is a 20% shareholder in South Africa's largest ferrochrome operation, the Merafe Joint Venture with Swiss-headquartered mining and trading giant Glencore. The ferrochrome price rose some 50% over the course of the year, from $1.17/lb in the first quarter to $1.8/lb in the fourth quarter, and the JV brought back on line most of the smelting capacity it had shut down over the previous 18 months, with only the Lydenburg smelter not operational at year-end.
At the 2021 interim stage, Merafe's share of the JV's output was up 66% to 199,000 tons from 120,000t in the six months to end-June 2020 while the share price trebled over the year from a low of 41 South African cents to a high of 124c. All of which should have kept shareholders and analysts happy, but some - in particular Standard Bank Group Securities' Tim Clark - felt the company was being stingy in its interim dividend payout of 7c from earnings of 23.3c. That was equivalent to R165m in total and Merafe had cash on hand of R797m at end-June.
Matlala's reply was that this was the interim dividend and the company was playing it safe regarding the impact of the expected fourth Covid wave in the second half of the year, as well as the problems with Transnet Freight Rail in getting ferrochrome exports to the ports. Then there's Eskom constantly pushing up power tariffs. Still outstanding is what will happen over the South African government's proposed chrome export levy, intended to help the ferrochrome producers by forcing Chinese customers to buy ferrochrome instead of the raw chrome ore they are importing in record volumes from South Africa.
LIFE OF ZANELE
Matlala is an accountant, holding a CA and BCompt Honours. She joined Merafe in 2005 as an independent, non-executive director, and was appointed CFO in October 2010. She was promoted to CEO in 2012 when incumbent Steve Phiri shifted to running Royal Bafokeng Platinum. Matlala is also a non-executive director of the Dipula Income Fund, Stefanutti Stocks Holdings Limited, RAC Limited and Royal Bafokeng Platinum. She has previously worked as the FD of Kagiso Trust Investments and CFO of the Development Bank of Southern Africa.
More Rainmakers & Potstirrers