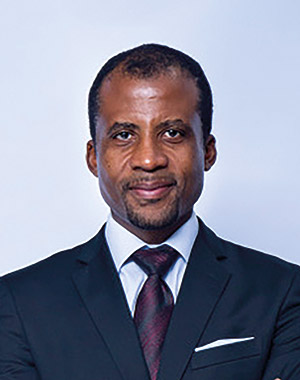 Fortune

Mojapelo
CEO: Bushveld Minerals
"The increase in production will be the biggest contributing factor to a sustainable cost reduction."
IT'S becoming clear why Bushveld Minerals bought the vanadium facilities in South Africa's Mpumalanga province from Russian steelmaker Evraz for a snip. They were heavily undercapitalised. The outcome for Bushveld is that it's having to play catch-up now. The Vanchem and Vametco operations - comprising Bushveld's vanadium processing facilities - require at least another $30m to meet production targets. Nonetheless, Fortune Mojapelo remains optimistic, forecasting steady-state group production of 5,000-5,400 metric tons of vanadium (mtV) by the end of this year from 3,400-3,600mtV in 2021.
It's worth mentioning though that in early 2019, the achievable steady state from both plants in the medium term was expected to be 8,400mtV. While Mojapelo insists this target remains Bushveld's long-term goal, the current output numbers convert to higher-than-scoped unit costs, and this, together with a volatile vanadium price, is resulting in losses and cash depletion. Thankfully, Bushveld's energy production business is proving less capital intensive. It is hoping to grow the market for vanadium redox flow batteries (VRFBs) by taking strategic stakes in battery developers.
A vanadium electrolyte manufacturing plant that is proving relatively easy to fund is being built in East London. That's because local beneficiation of minerals is music to the ears of the South African government, while industrial investment in the Eastern Cape strikes an appealing chord with South Africa's Minerals and Energy Minister Gwede Mantashe. Consequently, Bushveld was able to secure a $3.8m interest-free loan from the government-owned Industrial Development Corporation.
LIFE OF FORTUNE
Mojapelo was born in Zimbabwe and attended Fletcher High School in Gweru. He studied a BSc in actuarial science at the University of Cape Town, where he was president of the Student Representative Council, and started his first business. He subsequently worked for management consultant McKinsey on corporate strategy and organisational development in South Africa and Nigeria. He went on to establish VM Investment Company, an advisory company focusing on mining projects in Africa, with fellow mining entrepreneur Anthony Viljoen.
More Rainmakers & Potstirrers