CEO: Bushveld Minerals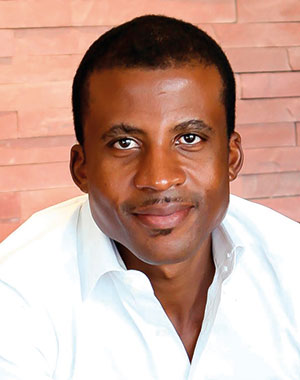 2019 saw a pause in the fortunes of Mojapelo's Bushveld Minerals, but the vanadium producer still achieved some milestones, notably the completion of its $53.5m acquisition of Vanchem Vanadium Products, a primary vanadium processing facility. After gaining almost 400% in 2018, the company's AIM-listed shares halved in 2019, a performance which reflected the price of vanadium, used for steel production but which also has promising battery and energy storage applications.
In 2018, vanadium was one of the best performing battery metals, but it came back to earth in 2019 as Chinese mills sought cheaper substitutes in the face of its price spike. US-Chinese trade tensions were hardly supportive of the price. And other battery metals such as cobalt also had a rocky 2019. Still, vanadium may be down but it is hardly out, with Chinese demand in 2020 seen increasing amid expectations that the Asian giant will crank up spending on infrastructure to stimulate its economy.
Bushveld Minerals' main asset is its low-cost Vametco operation in South Africa's North West province, also home to some of the world's richest PGM deposits. Given its domestic resource base, and South African investors' familiarity with the mining industry and commodities more broadly, Bushveld Minerals is planning a JSE listing this year. Such a move had originally been planned for 2019, but was delayed to allow for the completion of the Vanchem acquisition. The company is net cash positive and should have a solid JSE investment case, depending on vanadium's fortunes.
"WE WENT TO LONDON WHEN WE LISTED, BECAUSE THAT'S WHERE WE COULD RAISE MONEY TO DO EXPLORATION AND DEVELOP OUR PROJECT, BUT NOW THAT WE ARE PRODUCING, IT'S A STORY THAT DOES WELL LOCALLY AND WHICH LOCAL CAPITAL LIKES."
LIFE OF FORTUNE
As founder and CEO, Fortune is the face of Bushveld Minerals. Previously he started several other junior mining ventures in Africa through his company VM Investment. He holds a BSc in actuarial science from the University of Cape Town and has also worked as a consultant for McKinsey.