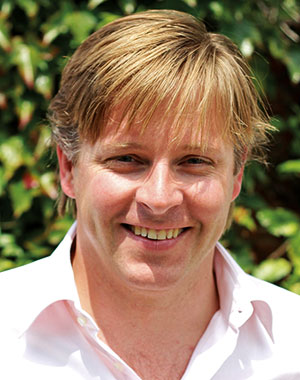 The mobilisation of equipment and personnel at Kouroussa marks another important step towards the company's strategic goal of being a multi-asset producer.
AS an outsider to the world of mining finance, Daniel Betts has probably silenced a few of his critics. The company is now net cash and looking to diversify, having handed development of its Dugbe project in Liberia to Pasofino Gold, which has a 49% earn in agreement with Hummingbird. (Pasofino raised $5.5m in December for the feasibility project, which is due for the second quarter). That's not to say Hummingbird Resources hasn't toiled, however. Its Yanfolila mine in Mali, acquired from South Africa's Gold Fields, once had a mining wall heavily damaged by heavy rains and a bridge washed away – not-so-unusual trials for a junior miner operating in harsh conditions. Today, the strategic focus for Betts is getting away the $115m Kouroussa project, a 120,000-to- 140,000oz-a-year project in Guinea that is expected to come online in the second quarter of 2023. Some $100m was raised for the project in 2021, which comes five years after raising $67m for Yanfolila.
Less enjoyable for Betts will be the company's valuation. Roughly a decade ago and having been recently listed in London, Hummingbird was trading at about 160 pence a share. Now a gold producer with projects lined up, its valuation at the time of writing is a little over 14p/share. That may reflect on the fact Hummingbird doesn't pay returns whereas its emerging peer group, including the likes of Perseus Mining, has announced maiden payouts. Perhaps a promising study on Dugbe – Liberia's largest gold resource – will add a bit of spice to the share. Betts says the recent Ecowas sanctions on Mali in the wake of the delay in its national elections have not yet had an impact on the company.
LIFE OF DANIEL
Hummingbird MD Dan Betts' family owns the oldest privately held gold bullion smelting business in the UK. The company has a long history of smelting, refining and trading across the world. Betts himself joined the family firm in 2000, a few years after he graduated from Nottingham University. He went on to found Hummingbird in 2005 with the support of his father, Stephen Betts, who also sits on the board as a non-executive.
More Rainmakers & Potstirrers