African Rainbow Minerals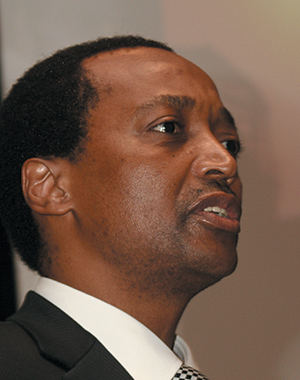 Billionaire Patrice Motsepe extended his influence in the South African economy last year whilst continuing with his charitable efforts for which he is widely reputed. His entrance into banking via African Rainbow Capital (ARC), which has bought TymeBank, promises to shake up a tightly-owned area of the economy. In addition, Motsepe has pledged a R3.5bn investment in the country's land reform process to provide skills and support to rural black people. ARC has also been linked to a scheme in which it will assist Eskom by means of the purchase of its home loan business. As for Motsepe's mining business – African Rainbow Minerals – all eyes will be on whether it provides funds to Harmony Gold in which it has a 14% stake. The fact is, Harmony doesn't look it will have quite enough firepower to fund its share of the Wafi-Golpu mine in Papua New Guinea. Motsepe, however, will no doubt be pondering the advice of analysts who warned him against running up risky debt having recently clawed back balance sheet stability. The ARM board will need to take a strong position on this one as Motsepe has bordered on the sentimental in respect of Harmony. We are pleased to report that Motsepe – who has our unstinting admiration for his success and charitable works – continues to be a shameless name-dropper, especially during the now famous extended monologues with which he prefaces the group's financial results presentations.
"Growth and transformation of the economy remains an important objective."
LIFE OF PATRICE
Patrice Motsepe, armed with a BA from Swaziland University and an LLB from Wits University, one day walked into the office of Andre Wilkens, the manager of AngloGold's Vaal Reefs mines. From operating out of the back of his car he quickly moved up the ranks and the rest, as they say, is history.