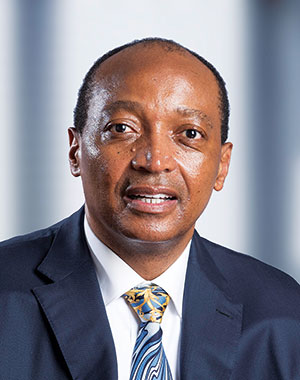 Patrice

Motsepe
Executive Chairman: African Rainbow Minerals
I wanted personally to follow the Harmony rights issue as a good thing for ARM.
The most interesting development regarding Patrice Motsepe last year was that - according to him - he was overruled by his board in his desire for African Rainbow Minerals (ARM) to follow its rights in Harmony Gold's R3.47bn share issue, designed to pay for the purchase of the Mponeng and Mine Waste Solutions assets from AngloGold Ashanti. ARM owns a 13.8% stake in Harmony which it has held since 2003.
Motsepe, the non-executive chairman of Harmony, has loyally clung to that shareholding through some tough times. In fact, he has repeatedly shot down suggestions by analysts that ARM ought to dispose of the Harmony investment which has seriously under-performed for long periods. So the decision by ARM not to follow its rights is all the stranger given that the Harmony share price took off last year along with the gold price. The purchase of the Mponeng mine was one smart move. Surely that was the time for ARM to step up the plate, assist its long-term ally, and actually make some money for a change?
Quizzed on this decision at the ARM annual general meeting in August, Motsepe said his board ruled there was a greater need to preserve cash. Cash in ARM is being held back for possible acquisitions - in particular in the copper sector - but Motsepe has been hinting at such acquisitions ever since the group exited its disastrous involvement in the Lubembe mine in Zambia. So far, nothing material has emerged on that front. It all sounds a bit odd. Did the board really find its collective spine and tell the boss where he gets off? Or should we read something else into these developments?
LIFE OF PATRICE
Arguably the most successful of South Africa's black economic entrepreneurs, Motsepe holds a B.A. Law degree from the University of Swaziland. He got his start in mining after setting up a contract mining company in 1994 which won a number of contracts to operate on gold mines owned by AngloGold Ashanti.
He built this company into ARMGold and broke into the heavyweight mining league in 2003 when he merged ARMGold with Avmin and Harmony to create African Rainbow Minerals. He has won a string of business and leadership awards and holds honorary doctorates from three universities, but might be best known to South Africa's general public as president of Mamelodi Sundowns Football Club.
MAKING NEWS
---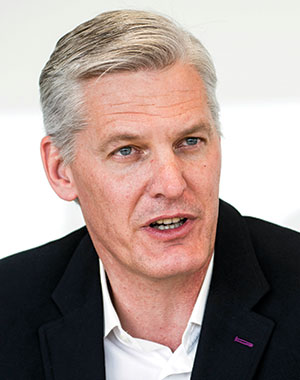 Andre

De Ruyter

CEO: Eskom

Eskom's group CEO remains in employ a year after appointment, and that's an achievement! De Ruyter's predecessors were either carried out on their shields or ejected ...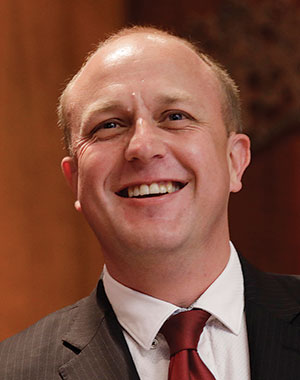 Anthony

Viljoen

CEO: AfriTin Mining

Anthony Viljoen's AfriTin is at the stage now where peace and quiet, and a complete lack of incident, is all it needs. The first 'pilot plant' stage of ...
More Rainmakers & Potstirrers