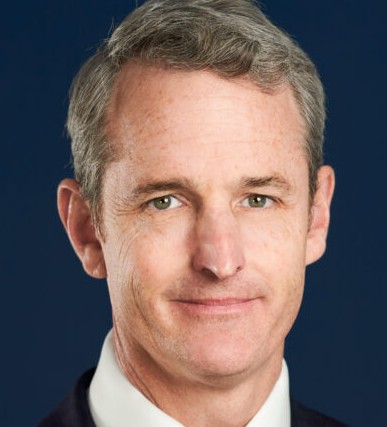 Tristan

Pascall
CEO: First Quantum Minerals
It is deeply humbling to be selected to lead such a highly talented team, all of whom have contributed to establishing a unique entrepreneurial culture.
THERE are big shoes to fill for Tristan Pascall as he takes the CEO's position at First Quantum Minerals this year. Big, not only because under the tenure of the outgoing CEO, First Quantum has become an established mid-tier copper miner, but also because the outgoing CEO is his father, Philip. The fine line between nepotism and merit has clearly been weighed, but First Quantum concluded that Tristan Pascall beat all comers to the CEO's post following a global search. Meanwhile, the verdict on Pascall senior's final few months looks overwhelmingly positive: as 2022 got under way the share price was flying high and demand for copper shows no sign of abating.
No doubt Tristan Pascall is stepping up with eyes wide open, having been involved in some of First Quantum's biggest development operations. The most notable notch in the belt is his role in the development of First Quantum's Cobre Panama mine, and before that, Sentinel in Zambia. Shareholders will want progress on First Quantum's debt pile, which has troubled them in the past. In October, the company replaced a $2.7bn loan with a $2.93bn facility on better terms. It'll be worth watching out for events in Zambia, where First Quantum derives about half of its 800,000 tons in copper production from the Kansanshi mine as well as Sentinel.
It depends on whether newly elected president Hakainde Hichilema continues the reform he promised. An October national budget reinstated one fiscal reform making royalty payments tax deductible. First Quantum has a $650m expansion of Kansanshi in the works that would extend mining for 24 years. But it says it needs to have Zambia take "centre-stage" as a growing copper-producing district. It nearly sold a stake in its Zambia copper, possibly to Jiangxi Copper, but decided not to proceed: a sign of confidence in Zambia, perhaps?
LIFE OF TRISTAN
Pascall joined First Quantum in 2007 and held progressively senior roles in African and Latin America until he was appointed director of strategy in 2020. He became chief operating officer in 2021, and his appointment to the CEO role was announced in November, following what the company termed a "thorough evaluation" which included a "worldwide external search". Pascall talked up ESG, which is just as well because First Quantum has plenty of social challenges, especially in restive Zambia. Talk of "mutual trust" is no doubt welcome, but it will need to be backed up by action.
More Rainmakers & Potstirrers