Chairman and CEO: First Quantum Minerals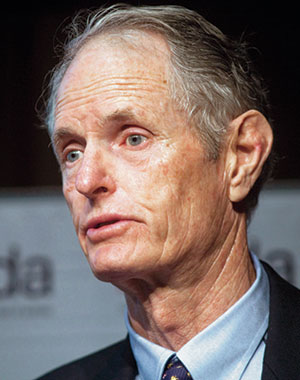 The most important development for Pascall and First Quantum last year was first production from Cobre Panama in Panama – a cornerstone asset that will provide welcome diversification to the group's two copper mines in Zambia. Operating conditions have become increasingly difficult in Zambia owing to the government's hard-line approach to increasing tax revenues from mining companies.
On top of that, Zambia also faces critical power challenges as the water level in Lake Kariba continues to drop. First Quantum is also embroiled in a legal dispute over power supplies to its Kansanshi mine and smelter since 2018. The government seems to have eased its fiscal demands, but First Quantum still has no idea of the actual impact new budget measures would have on it. It's probably no coincidence that First Quantum shares started recovering from their 12-month low in September when Cobre Panama achieved commercial production. But the share price lift has triggered market speculation First Quantum is the target of a possible takeover bid. First Quantum has denied this saying it had not engaged in any takeover discussions. But the company has since taken the precaution of installing an "equal rights" shareholder plan that allows current investors to buy shares at a discount in the event any party establishes a 20% beachhead.
The mechanism has been described as a poison pill designed to resist a hostile takeover. First Quantum was in discussions with minority shareholder, Jiangxi Copper, over a possible investment in the company's Zambian assets although "there can be no certainty that any transaction will proceed," it said.
"COBRE PANAMA IS QUICKLY PROVING IT IS A WORLD-CLASS OPERATION."
LIFE OF PHILIP
LIFE OF PHILIP
He holds an honours degree in control engineering from Sussex University and an MBA from the University of Cape Town. He worked in general management positions in South Africa from 1973 and moved into the mining industry from 1977 working for Rio Tinto and E L Bateman. Moving to Australia in 1981, he was project manager for Rio Tinto's Argyle diamond project and then executive chairman and part owner of Nedpac Engineering between 1982 and 1990. He co-founded First Quantum Minerals with Clive Newall in 1996.