Asanko Gold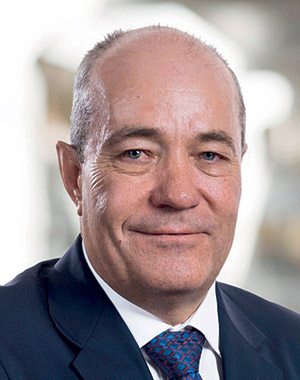 The pressure eventually told for Peter Breese's Asanko Gold which in March went into partnership with Gold Fields, a deal aimed at keeping the company's finances liquid. Gold Fields agreed to invest about $202m in Asanko Gold taking a 50% stake in the Asanko Gold Mine in Ghana, and a 9.9% toe-hold in the Asanko Gold top structure itself after supporting a rights issue that wiped out $164m in debt. At LIBOR + 6%, this was pricey money. The task at hand in 2019 for Breese is to refocus Asanko minds on production and take forward a somewhat more modest development plan for Esaase, a prospect that's part of its parcel of assets in Ghana, a stomping ground for Gold Fields.
So far, things are looking up. Asanko Gold was a bright spot in the latter half of 2018 for Gold Fields. It contributed 100,000 ounces in production, sustaining its 200,000 oz/year annual guidance, and helping Gold Fields report 1.85 million oz from its international operations thus helpfully offsetting the perennial disappointment that is Gold Fields' South African mine, South Deep. The downside for Breese is that lofty ambitions for production of 460,000 oz/year by 2022 seem now a pipe dream. There's also the question of what Gold Fields intends to do with its stake in Asanko: overhang or prelude to a takeover offer?
"We emerge debt-free with a strong partner and exploration potential."
LIFE OF PETER
Breese was the former CEO of Norilsk Africa following its $6bn takeover of LionOre, the South African firm of which he was COO. He was CEO of Mantra Resources before its $1bn acquisition by ARMZ. Breese, who holds a PMD from Harvard Business School, has operated in the uranium, nickel, platinum and chrome sectors throughout southern Africa.