Royal Bafokeng Platinum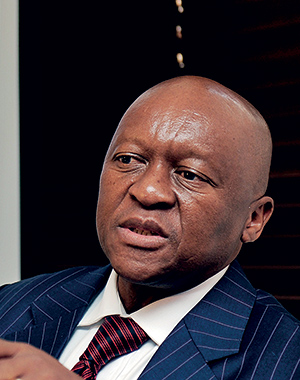 Journalists and lawyers sometimes have an uneasy relationship, but it's not that difficult to get on with Steve Phiri who has a dry sense of humour and a tendency to speak his mind on the record at times. One thinks of clashes between his mining company and the Department of Mineral Resources, particularly when the department was headed up by former South African mines minister, the now disgraced Mosebenzi Zwane. We journos just love it when a CEO has the guts to get stuck in as opposed to opting out through "no comments" or holding "off-the-record" sessions. It's been another tough year for Royal Bafokeng Platinum (RBPlat) as the decade-long slump in the dollar platinum price continued. Nonetheless, the group has made headway in cementing its position in the sector as well as getting full control of its destiny. That was through two deals, the first being the purchase of the adjacent Maseve mine from Platinum Group Metals at a knock-down price. The second was the agreement to buy-out Anglo American Platinum's remaining 33% stake in the Bafokeng Rasimone Platinum Mine JV. That's being done in two stages with Phase 1 completed in December, but Phase 2 still subject to Section 11 approval by the DMR. RBPlat has also been pushing ahead – despite the grim market conditions – with its Styldrift expansion which hit the 150,000 tonnes per month production milestone in October.
Of former mines minister, Mosebenzi Zwane: "He overstayed his welcome, if he had any."
LIFE OF STEVE
He's a lawyer holding a BJuris degree along with an LLB and diploma in corporate law. He worked as an attorney and partner in a legal firm until 2000 when he moved into the mining sector and joined Royal Bafokeng Holdings. He was CEO of ferrochrome producer Merafe Resources for six years before being appointed to run RBPlat in 2010.