Tharisa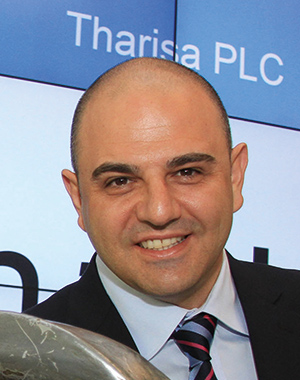 The Pouroulis family, which controls Tharisa, is known for bold moves. But the speed with which they leapt into platinum and chrome projects in Zimbabwe shortly after Emmerson Mnangagwa replaced Robert Mugabe as president was particularly impressive. Other potential mining investors in Zimbabwe are adopting a wait-and-see attitude to a government that has shown scant regard for private property rights over the past 30 years. Six months after doing the deals, Pouroulis describes the operating environment in Zimbabwe as "still very welcoming and accommodating". Salene Chrome is a shallow deposit and likely to come into production in the short term, but the Karo Platinum project, on land surrendered by Zimplats, will be massive and long-term, entailing not just a mine, but base metals and precious metals refineries and a power project. Pouroulis said the projects are progressing well, with environmental impact assessments being completed at Salene and diamond core drilling about to begin at Karo to verify the 96 million ounce resource. Tharisa has delivered what it has promised so far from the development of its chrome and platinum group metal mine near Rustenburg and started to pay pretty handsome dividends. Pouroulis has an appetite for more: Tharisa is looking for other diversification, both in commodities that may be in deficit and different geographical areas.
"Our systematic staged approach (to Zimbabwe) bodes well."
LIFE OF PHOEVOS
Phoevos is the youngest son of a mining dynasty, which could be described as South African with a dash of Cypriot flair. His renowned father, Loucas, was involved in Lefkochrysos and Eland Platinum and his brother, Adonis, is the chairman of Petra Diamonds. Phoevos holds a degree in business administration from Boston University in the US and has been in the mining sector since 2003.