CEO: Master Drilling Group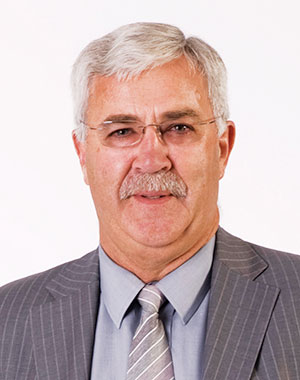 Danie Pretorius is taking on two of mining's holy grails at once at Master Drilling, the company he started in 1986. Master Drilling's modest offices in Fochville, a rural community about 70km outside Johannesburg, are home to innovative and daring thinking about the future of mining, with two key technologies in the works.
The first, a mobile tunnel-boring machine, was built in Italy and deployed at Northam Platinum's Eland mine in a rigorous test phase. If it works as both parties hope, it will revolutionise horizontal development at underground mines, accessing ore bodies quickly and efficiently. This will change the economics of marginal ore bodies and bring them into production, says Pretorius.
The second technology is less advanced, but an early stage prototype is being tested near the headquarters to prove the concept of a design to sink a large-diameter shaft mechanically and safely. For Pretorius, this shaft sinking work will be equally important in mining as it will reduce the number of people working in one of the most dangerous phases of mining. This will improve safety and sink many times faster than conventional methods. For a company whose DNA is raise-bore drilling, this is innovative and industry-changing work. Notable in Master Drilling is the preponderance of young engineers leading these projects, with Pretorius able to adapt to new ideas and technologies to give clients and prospective clients innovative solutions. While Pretorius may appear to be a small-town businessman, his thinking and approach transcends that image, making him one of South African mining's most interesting people to watch.
"THERE'S NO DOUBT THAT IF WE GET THIS RIGHT, THE DISCUSSION IN FIVE YEARS' TIME WILL NOT BE ABOUT OUR BACKBONE RAISE-BORING BUSINESS BUT ABOUT HOW WE ARE DOING WITH OUR TUNNEL-BORING BUSINESS."
LIFE OF DANIE
Danie Pretorius spent six years as an engineer at Western Deep Levels gold mine and Murray & Roberts before starting Master Drilling. He has a government engineers' certificate of competency awarded in 1983.