Kinross Gold Corporation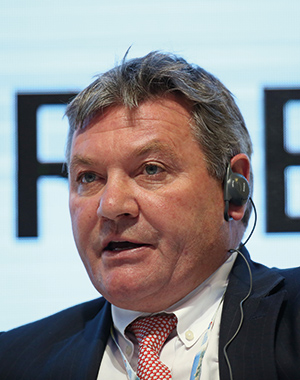 Rollinson's Kinross commissioned its Tasiast project in Mauritania in mid-2018, but its relatively smooth progress – which if fully expanded could comprise two-thirds of the firm's total production – was interrupted in May. That was when the Mauritanian government invited Kinross to discuss the mine's overall economic benefits. In other words, Mauritania wants a bigger cut. Rollinson told investors in November that Kinross was now involved "in a discussion", suggesting the approach was to tread with care, especially given the importance of the project. Quite simply, Tasiast is enormous: cumulative production between 2020 and 2029 is expected to be 6.3 million ounces generating free cash of $2.2bn, assuming a $1,200/oz gold price. Nonetheless, Kinross suspended phase two whilst also taking the time to assess alternative throughput processes in the event the expansion proceeds. It also signed letters of interest with the World Bank's International Finance Corporation and Export Development Canada ahead of financing $300m in mine expansion. Clearly, detail on the outcome of government discussions is uncertain, but compromise is the order of the day, if only because the risks are just as great for Mauritania which is desirous of IFC project finance endorsement in order to develop its offshore gas and oil prospects. Operationally, Tasiast encountered a slower-than-planned ramp-up, but record production in October suggests these are teething problems. Kinross also has in Ghana the Chirano mine with is aiming at 500,000 oz in production for 2018. There's the likelihood of "moderate life extension", according to Rollinson.
"I personally believe there is a strong alignment of interest with Mauritania."
LIFE OF J PAUL
Rollinson is a qualified mining engineer and geologist who ran Deutsche Bank's America's mining division. Rollinson was also deputy head of investment banking at Scotia Capital. He took over Kinross in 2012. He comes from mining stock: his father was a metallurgist and consequently lived in Canada's wide open spaces. Fishing, skiing and boating are among his interests.