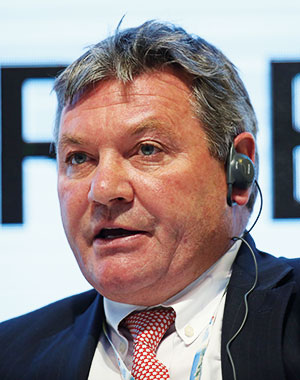 J-Paul

Rollinson
CEO: Kinross Gold Corporation
We don't feel pressure to do any deals.
There was a touch of the existential about Kinross' 10-year gold production guidance issued in 2020 - a statement the company had a long-term plan in a gold market saturated with merger and acquisition tittle-tattle. As it came just after speculation linking the firm to a demerger, the guidance was all the more important. According to a report, Rollinson was mulling the sale of the Toronto firm's American assets and moving the firm's primary listing to London.
Rollinson's view is there was no pressure to do anything. Instead, Kinross would increase production a fifth to 2.9 million ounces annually by 2023. Average production from now until 2030 will be about 2.5 million oz which compares to forecast production of 2.4 million oz for 2020. Of this, about a quarter will come from Kinross' West African mines: Tasiast and Chirano. A life extension project has been approved for Chirano, but success is all about expanding Tasiast to 563,000 oz/year from 2022.
It's worth remembering shareholders have suffered $5.5bn in write-downs on Tasiast since Kinross bought the mine as part of its Redback Mining acquisition in 2010. One other key development last year was agreement between Kinross and the Mauritanian government for an overhaul of the royalty agreement where future payments would be linked to gold price improvements. For Kinross, the old 3% payout, first drafted in 2006, was out of whack with Mauritania's 2018 mining code. As part of these negotiations, Rollinson also secured a 30-year exploitation licence for Tasiast Sud, an expansion opportunity 10km from current Tasiast operations. In return, Mauritania has a 15% free-carried stake and an option to extend ownership a further 10%. It's handy having government on board: a helpful word by the government to unions helped end a 17-day strike at Tasiast in the June quarter.
LIFE OF J-PAUL
Rollinson is a qualified mining engineer and geologist who ran Deutsche Bank's America's mining division. Rollinson was also deputy head of investment banking at Scotia Capital. He took over Kinross in 2012. He comes from mining stock: his father was a metallurgist and consequently lived in Canada's wide-open spaces. Fishing, skiing and boating are among his interests.
MAKING NEWS
---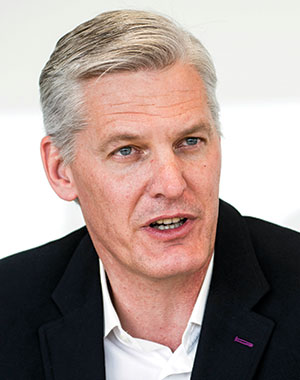 Andre

De Ruyter

CEO: Eskom

Eskom's group CEO remains in employ a year after appointment, and that's an achievement! De Ruyter's predecessors were either carried out on their shields or ejected ...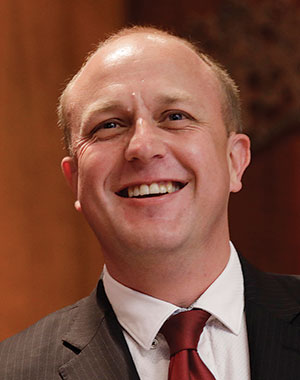 Anthony

Viljoen

CEO: AfriTin Mining

Anthony Viljoen's AfriTin is at the stage now where peace and quiet, and a complete lack of incident, is all it needs. The first 'pilot plant' stage of ...
More Rainmakers & Potstirrers