Malan Scholes Attorneys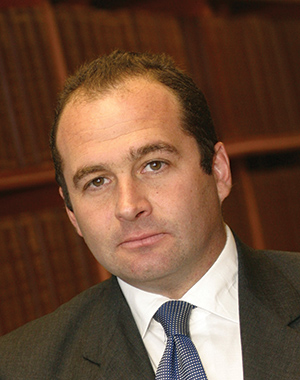 HULME Scholes is the terrier of mining law. With his deep distrust of the Department of Mineral Resources (DMR), he has launched an application to declare the 2004 Mining Charter, and subsequent amendments, null and void – a step that were it successful, would upend transformation in South Africa's mining sector. While some see Scholes as a loose cannon, others regard him as the antidote to an increasingly ill-run DMR. In respect of legal challenges and ripostes to DMR edicts, for instance, Scholes is said to have kept a clean sheet of victories in 2017. The Chamber of Mines has no particular love of Scholes, blaming him for the delay in the 2017 court hearing of the 'once-empowered always-empowered' argument, but the two have – quite rightly – formed an entente cordiale on the basis that the industry is stronger together. Scholes represented Sibanye-Stillwater when it took on mineral resources minister Mosebenzi Zwane and departmental officials in their personal capacity over safety stoppages in 2017. A hunter and a boxer in his spare time, Scholes is the battler the industry needs. However, we must confess, it was most peculiar to witness the love-ins between Scholes and former DMR deputy-director general Jacinto Rocha on recent public platforms. We recall there was no love lost between the two during Rocha's time in office, perhaps underpinning the extent to which the DMR is now an office no one can recognise.
LIFE OF HULME
John Hulme Scholes started in mining as a learner official at Harmony Gold Mine before securing a BA LLB from Wits University. He was admitted as an attorney to the High Court in 1995. He worked as a partner at Werksmans Attorneys for nine years up to 2008.