CEO: Barrick Gold Corporation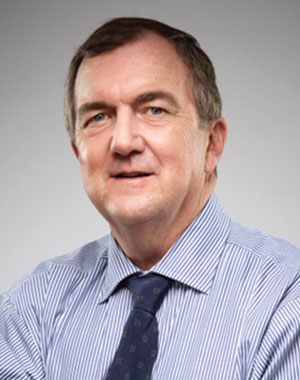 Who would have believed some 20 years ago – when Bristow was due to be fired by hatchet man, Peter Flack, following the hostile takeover of Randgold & Exploration – that he would become arguably the most powerful executive in global gold mining? That is what he now is following the merger between Randgold Resources and Barrick Gold at the end of 2018. Looking back at the development of Randgold Resources from an exploration tiddler owning one dodgy gold mine – Syama – into the most consistently profitable gold operation in the industry, you can see that Bristow had one essential requirement for success. He was – and still is – a workaholic.
Offsetting that was Bristow's hard-core lifestyle which, at times, looked like forcing an early retirement on him. He loves motor cycles, but broke his back in an accident going scrambling off-road in west Africa and, in 2017 he underwent major open-heart surgery. Either incident would probably have forced a less-driven person to ease off, but Bristow has kept the pedal to the metal.
So far, the merger has worked out. He is imposing his Randgold vision at Barrick, completely overhauling the corporate culture with one of accountability and problem solving, removing the dead wood, promoting fresh, younger people with modern skill sets. One highlight was dealing with a nasty thorn in Barrick's flesh which was the confrontation with the Tanzanian government over subsidiary Acacia Mining. Bristow also embarked on a non-core asset disposal process selling Massawa in Senegal as well as the firm's stake in Kalgoorlie Consolidated Mines. Speculation Barrick also wanted to exit Lumwana, the Zambian copper mine, may be unfounded with Bristow recently expressing his interest in the copper industry's strategic.
"WHAT I'M LOOKING FOR IS A WHOLE CADRE OF LEADERS RUNNING THEIR BUSINESSES IN PARALLEL SO YOU CREATE AN ENORMOUSLY AGILE OPERATION."
LIFE OF MARK
Bristow is a geologist holding a PhD from the University of Natal. He first came to public notice during the takeover battle for his then employer Randgold & Exploration which was targeted by London financier, the late Julian Baring. Bristow dared to fight back in public criticising Baring's front man, Peter Flack, who – in his own words – was "looking forward" to firing Bristow personally after the takeover. At that confrontational meeting, Bristow convinced Flack that he had a workable plan for gold exploration in west Africa. The rest, as they say, is history. Bristow does not suffer fools gladly and – unlike most mining industry executives – is seriously outspoken. He calls a spade a @#$%# shovel and famously criticised Barrick for years before teaming up with it.