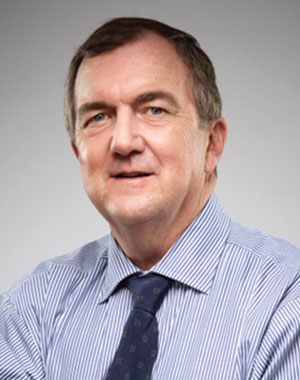 Mark

Bristow
CEO: Barrick Gold Corporation
If you want to invest in gold and particularly gold equities, I would argue that Barrick is the ultimate investment.
IT took the patience of Job, and a number of false starts, but Mark Bristow finally managed to make progress on the thorny issue of repatrating profits out of the firm's Kibali joint venture in the Democratic Republic of Congo. According to the firm's first quarter results presentation, more than $500m will now be paid out ending about three years of waiting. The cash boost comes on the back of very strong 2021 financial numbers in which Barrick paid out a record $1.4bn in dividends.
But Bristow, never one to rest on his laurels - is already looking much further ahead. The 2021 annual report released in March showed Barrick is aggressively expanding its exploration efforts into new regions, specifically North Africa and the Middle East where the group has relaunched the Reko Diq copper/gold project in Pakistan. Barrick is also looking at Japan and, in particular, Canada where Bristow says he feels the group is underinvested. The relationship with the Tanzanian government now seems back to an even keel after creation of the Twiga Minerals joint venture in 2020 and Barrick is ploughing money into the country, taking up new prospecting licences around its existing Bulyanhulu mine.
Despite all this, the Barrick share price did not perform that well during 2021, which appeared to be a sore point with Bristow when quizzed on it at the FT Mining Summit in October. Asked about Barrick's alleged underperformance against great rival Newmont Mining, he rejected it out of hand, pointing to Barrick's better share price performance since 2018, when it merged with Randgold Resources.
LIFE OF MARK
Bristow is a geologist who holds a doctorate from Natal University. His geological experience kick-started his career back in the early 1990s, when pioneering exploration work under his management discovered the rich Morila gold mine in Mali. He is an 'action man' who loves big-game hunting and off-road motorbike scrambling but his corporate life has been just as eventful. He was famously due to be fired by 'hatchet man' Peter Flack, who led the takeover of Bristow's former employer, Randgold & Exploration, but instead survived through convincing Flack of the exploration potential in Mali. Just as dramatic was the deal he struck in 2019 to merge Randgold with Barrick, so placing him at the very pinnacle of the global gold mining sector.
More Rainmakers & Potstirrers