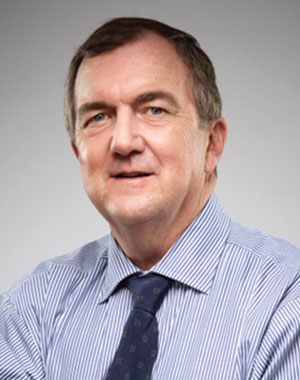 Mark

Bristow
CEO: Barrick Gold Corporation
Being Africa, sometimes paperwork takes a little longer than normal.
It's been another interesting year for Mark Bristow, although the fireworks that marked his first year at the helm of Barrick were largely absent as he continued to impose his vision and standards on the group, and deal with the legacies of the past. Barrick increased its quarterly dividend three times in a row during 2020 (with more improvements to come). Bristow declared the group had "the strongest balance sheet in the industry".
That solid performance resulted in the unexpected development of Warren Buffet's Berkshire Hathaway group investing $630m to buy 1,2% of Barrick's stock in August, although the group subsequently cut its stake by half in November. The two key "legacy" issues which stand out are the situation in Tanzania - which Bristow inherited from Barrick - and the question of the $250m held up in the Democratic Republic of Congo (DRC). So far, Bristow has had more success in Tanzania than the DRC where Barrick has resumed normal operations after establishing the Twiga Minerals Corporation (Twiga) as a 50/50 with Tanzanian government which shares the proceeds from Barrick's mines in the country. The $250m is Barrick's share of $500m in profits from the Kibali mine which is still being retained inside the DRC.
Bristow said in August payment of the money had been approved and all that was left was "just the paperwork", but by year-end the funds had still not been repatriated. Investors will be watching keenly what Bristow gets up to in 2021 given his strongly-held views on the need for further consolidation in the gold mining industry along with his publicly-stated interest in Freeport McMoran, and the feeling in the market that he has unfinished business with Newmont.
LIFE OF MARK
He's been an action man in both his personal and business lives where he has not hesitated to put his head on the block and is notoriously outspoken. Time and again he "put the boot" into Barrick and the other senior gold miners over their shortcomings while running "upstart" Randgold Resources. That attitude can be traced right back to the mid-Nineties when he publicly criticised Peter Flack - the hatchet man brought in to take over the then Randgold & Exploration - for which Bristow worked as an exploration geologist.
Flack, by his own admission, was looking forward to firing Bristow who instead persuaded him to back his gold exploration plan in West Africa. The rest is history. Bristow loves big-game hunting and off road scrambling and he broke his back on a motorcycle trip in West Africa. In 2017, he underwent major open heart surgery. Neither development seems to have slowed him down.
MAKING NEWS
---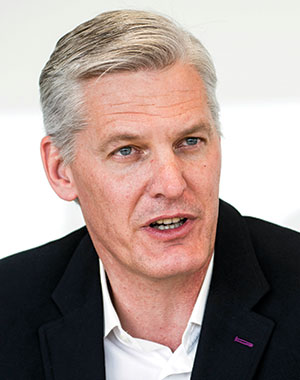 Andre

De Ruyter

CEO: Eskom

Eskom's group CEO remains in employ a year after appointment, and that's an achievement! De Ruyter's predecessors were either carried out on their shields or ejected ...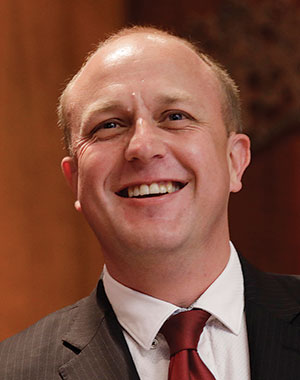 Anthony

Viljoen

CEO: AfriTin Mining

Anthony Viljoen's AfriTin is at the stage now where peace and quiet, and a complete lack of incident, is all it needs. The first 'pilot plant' stage of ...
More Rainmakers & Potstirrers