Barrick Gold Corporation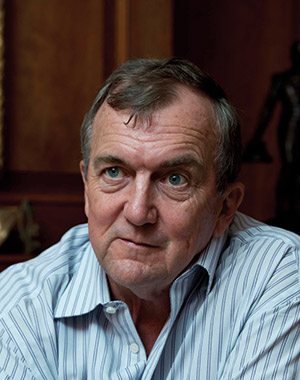 Mark Bristow will rank as one of the most keenly followed CEOs this year following the blockbuster, trail-blazing merger of his company, Randgold Resources, with Canadian Barrick Gold. What a difference a year makes! At the tail-end of 2017, Bristow was having open-heart surgery and the quietly whispered question was about his longevity. Those questions re-surfaced as Bristow took the podium as the new Barrick CEO. Water off a duck's back: assuming he decides to retire at 65, he has five years to bring about the transformation of Barrick – and the world's gold industry – that his new chairman, John Thornton at Barrick hopes he can perform. There are too many critical issues to list for the new Barrick, but resolving a dispute between the firm's 63.9%-owned Acacia Mining and the Tanzanian government must surely rank pretty high. Then there's leading the consolidation of the Nevada gold region whilst also shaping the new portfolio, weeding out non-core assets and identifying assets that he wants to keep. But the most difficult task of all will be whether Bristow can transfer the Randgold Way to Barrick which is the kind of corporate behemoth Bristow was fond of criticising in the past. Bristow is abrasive, frank, and is used to leading the board. Shareholders will therefore be keeping an eagle eye on how Bristow interacts with Thornton who, unlike Bristow's spartan approach to corporate luxuries, likes to fly to meetings in private jet and who hangs out at only the poshest London abodes.
"Virtually my entire net worth is tied up in this merger."
LIFE OF MARK
He's a self-confessed workaholic whose life revolved around Randgold, the company he founded in the mid-90s – and then developed into the world's 'go-to' gold stock investment. That's despite starting out in the depths of a gold industry and gold price bust following the Bre-X scandal. He's a geologist holding a PhD from the University of Natal. He likes bikes; big, powerful flashy efforts he uses to traverse (for charity) Africa's great expanses.