The National Union of Mineworkers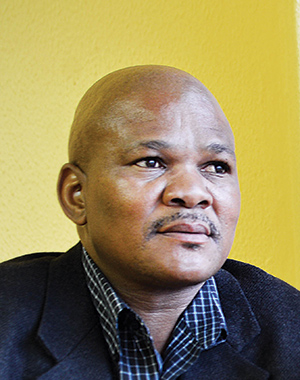 With his power cemented at the June 2018 national congress, and close ally, Joseph Montisetse, elected president, it was expected that the union could move on from the bruising leadership battles that characterised activities since the deadly strike at Marikana in 2012. But a six-week strike at Gold Fields' South Deep mine aimed at fighting retrenchments demonstrated that not much has changed. The strike was called off in December after differences between the union's national and Gauteng leadership on the one hand, and the South Deep branch leadership on the other, led to the stabbing of Ndlela Radebe, regional chairman of NUM Gauteng at a union meeting. A strike called by rival union Association of Mineworkers & Construction Union at Sibanye-Stillwater's nearby gold operations also showed that the violent turf war for members between the two continues. NUM's biggest battle, however, awaits at Eskom, where a need to cut costs may translate into job losses especially if the South African government is serious about returning the utility to financial sustainability. The World Bank estimates Eskom needs only 14,000 employees to operate efficiently; it currently employs 47,000 staff. It has already announced it will not replace staff lost through natural attrition. As an essential service, most Eskom employees are not allowed to strike, making negotiating trickier for unions. The NUM, which has lost more than 40% of its members since 2011, has also been a vocal opponent of any form of privatisation of Eskom's assets, which could help to alleviate its debt load.
"We must change... if we don't change, we'll become like dinosaurs, we'll be an extinct union."
LIFE OF DAVID
A veteran trade unionist who has worked his way up the ranks, Sipunzi joined the NUM shortly after starting his career at Harmony in 1985. He was first elected general secretary in 2015 in a hotly contested battle with Frans Baleni, who was seen as a representative of the "old guard" who led the NUM pre-Marikana.