The National Union of Mineworkers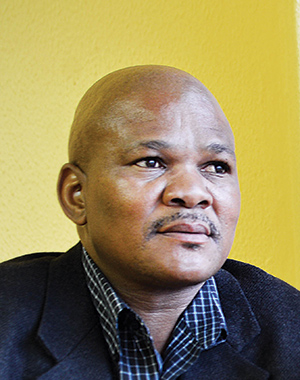 DAVID Sipunzi faces a near impossible task: to unite the union and grow membership at a time of leadership battles and retrenchments – or risk losing even more seats at the bargaining table. NUM data shows it has already lost more than 130,000, or about 40%, of its members over the past five years. While job cuts have played a role, thousands have also left to join rival union, the Association of Mineworkers & Construction Union and the National Union of Metalworkers of South Africa, a former Cosatu ally, which previously avoided recruiting in the mining sector. Sipunzi believes poor service to members is largely to blame – a problem he believes can be fixed by getting back to basics. But a fractured top leadership has contributed to NUM's demise. Sipunzi and NUM president Piet Matosa, who favoured Sipunzi's predecessor Frans Baleni for re-election in 2015, have a fraught relationship and more clashes are expected ahead of this year's leadership elections. Yet despite the dissent in NUM's ranks, the union managed to secure a three-year wage deal in the coal sector. More importantly, the Chamber of Mines' coal members committed to staying in the bargaining council, an important show of force for NUM in the only sector where it still dominates. Will NUM also get its way with this year's gold wage negotiations? No doubt Sipunzi isn't sleeping easy.
LIFE OF DAVID
Born in Willowvale in the Eastern Cape, Sipunzi started working at Harmony Gold in 1985, joining NUM shortly thereafter. He became a shaft steward in 1986 and worked his way up through the union's ranks, serving in various NUM Free State leadership roles over the last two decades. He was elected as general secretary in 2015.