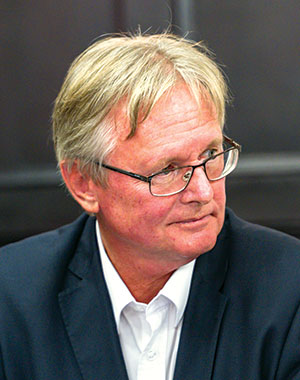 Richard

Spoor
Founder: Richard Spoor Inc Attorneys
ANC governance is the real National Disaster.
RICHARD Spoor is one of South Africa's most prominent human rights lawyers, and the mining sector has been one of his prime targets. His track record includes securing the R5bn settlement with the South African gold mining industry for miners who contracted silicosis, a dreadful and incurable lung disease caused by inhaling silica from gold-bearing rocks. The work that Spoor pursued in 2021 included an on-going law suit launched by Amcu, a union, against Samancor Chrome which alleges that the company has been involved in fraud and profit-shifting to the tune of hundreds of millions of dollars.
New developments on that front are expected in 2022 and it is a case to watch as various activist groups have made similar allegations - often involving tax havens - more widely over the years against the extractive sector, but few legal findings have been made. Spoor in late 2021 also filed an interim interdict on behalf of several applicants to stop oil major Shell from conducting a seismic survey for hydrocarbon reserves off South Africa's Wild Coast, a practice which environmentalists say is harmful to marine life. As a result, in late December, a High Court stopped the survey in its tracks. 
Spoor is active on social media, notably Twitter, where he has courted controversy at times -- most recently when he posted a photograph of himself enjoying a morning coffee au naturel. Possessing an acerbic wit, Spoor often speaks his mind on the platform, frequently using barbed comments about the governance failures of the ruling ANC. If there are issues in the mining sector that appear to adversely impact communities, the environment or the workforce, Spoor can be a formidable lawyer on the side of those affected.
LIFE OF RICHARD
Spoor is a qualified pilot who, when he is not pushing for justice in the mining sector, loves taking to the skies. Given his frequent and scathing criticism of the ANC, he surprised many in 2021 when he offered to defend former South African president Jacob Zuma in his long-running corruption case linked to a past arms deal.
More Rainmakers & Potstirrers