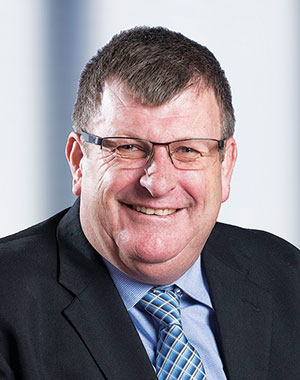 Peter

Steenkamp
CEO: Harmony Gold
We need to consolidate first. But if you want to be a pure gold company, you will have to look at other frontiers outside of South Africa.
The good times have kept rolling for Peter Steenkamp thanks to the gold price. It has enabled him to deliver improvements to Harmony's South African mines which proved well-oiled during the initial crisis posed by the country's Covid-19 lockdown. In truth, a rising gold price amounts to a blood transfusion for Harmony given that it has long operated ageing, technically challenging mines. But Steenkamp has also grasped the nettle by acquiring new assets.
He first bought Moab Khutsong mine from AngloGold Ashanti in 2018 and then, last year, added the Mponeng and Mine Waste Solutions assets, also from AngloGold. The deal was funded via a R3.5bn rights issue which proved fairly cheap money. Shares in Harmony count among the JSE's best performers in 2020. The Mponeng and Moab Khutsong deals also helped realise Steenkamp's prediction he would restore annual gold production to 1.5 million ounces from one million oz at the time of his appointment in 2016. Production of some 1.6 million oz has been forecast for 2021. If achieved, this could see Harmony Gold draw a line under net debt, at least for now. It generated R1.8bn in free cash flow in the September quarter, so higher 2021 production, at elevated gold prices, may even see the firm reinstate the dividend. Possible? Steenkamp thinks so.
The $64,000 question, though, is how Steenkamp grows Harmony from here? Wafi-Golpu in Papua New Guinea is a project that remains hamstrung by local politics. There's organic growth potential at Mponeng, but Steenkamp reckons Harmony's future may lie in Africa where a search for new acquisition opportunities has restarted.
LIFE OF PETER
Steenkamp is a hugely experienced mining engineer with some 38 years of service on South African gold and coal mines for which he holds mine manager's certificates for both metal and fiery mines in addition to his B.Eng. degree. He worked at Harmony previously from 2003 and 2007 as well as stints with African Rainbow Minerals and Pamodzi Mining before joining Sasol as senior vice president: mining. He returned to Harmony as CEO in 2016.
He's a member and past president of the Association of Mine Managers of South Africa and a member of the SA Institute of Mining and Metallurgy as well as of the SA Colliery Managers' Association.
MAKING NEWS
---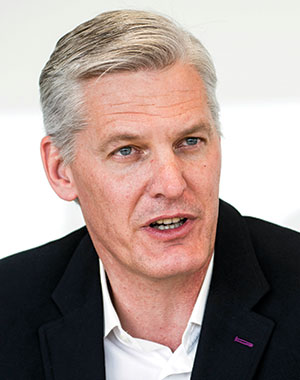 Andre

De Ruyter

CEO: Eskom

Eskom's group CEO remains in employ a year after appointment, and that's an achievement! De Ruyter's predecessors were either carried out on their shields or ejected ...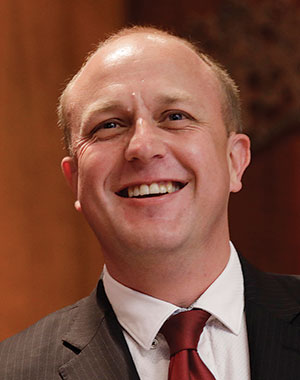 Anthony

Viljoen

CEO: AfriTin Mining

Anthony Viljoen's AfriTin is at the stage now where peace and quiet, and a complete lack of incident, is all it needs. The first 'pilot plant' stage of ...
More Rainmakers & Potstirrers