Harmony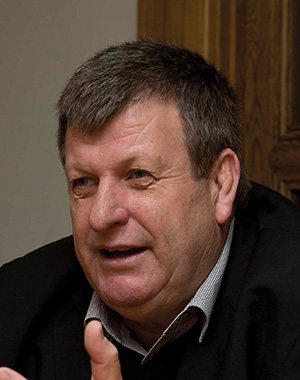 By his own admission, the first six months of 2019 will be crucial for Harmony because the company has to secure "a funding solution" to pay for its 50% share of the $5.38bn Wafi/Golpu copper gold project in Papua New Guinea (PNG). After years of studies, it is now crunch time. Harmony signed a memorandum of understanding in December with partner Newcrest Mining and the PNG government in which the gold miners affirmed their intention to proceed with project development. Conventional wisdom is that Harmony simply cannot afford to develop its share of the mine, but that's a serving of scepticism rejected by Steenkamp who is staking the group's future on the project, especially given the grim situation facing its remaining ageing and high-cost gold mines in South Africa. In October, Steenkamp told a mining conference he thought there would be only five orebodies being mined in South Africa in ten years' time. Essentially, Harmony is fighting a rearguard action to keep its South African mines in operation while using the profits to pay for its relocation to PNG. Steenkamp does not sound too worried about the situation pointing out that, in his experience with the group, Harmony had always operated with only a handful of years of life in front of it.
"We are still here. We have always found a way to extend our lives."
LIFE OF PETER
He's a hard core miner with a BEng (mining) and holding mine manager's certificates for both metal mines and fiery mines. He is also a member and past president of the Association of Mine Managers of South Africa and a member of the SA Institute of Mining and Metallurgy as well as the SA Colliery Managers Association. He was appointed CEO in 2016 after a previous stint at Harmony from 2003 to 2007.