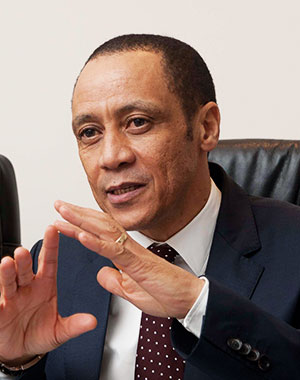 Mike

Teke
CEO: Seriti Resources
I still see coal as an attractive business for anyone who is cost competitive, reliable and who understands that the best mining practices will win the game.
There is no longer any doubt about it: as of September 7, 2020, Mike Teke is the most important executive in the South African domestic coal business. That was the date on which the country's Competition Commission recommended the acquisition of South 32's South African Energy Coal (SAEC) business by Teke's unlisted Seriti Resources.
Seriti owns the domestic coal mines formerly owned by Anglo American, acquired in 2017. When you add the 25 million tons a year (Mt/y) of coal that Anglo's New Vaal, New Denmark and Kriel collieries sell to Eskom to the 12Mt/y supplied by the four South32 collieries it is now acquiring then that makes Seriti the largest coal supplier to Eskom, accounting for nearly 40% of annual coal burn. Still to come is the development of the New Largo colliery - also bought from Anglo American by Seriti - which is slated to provide upwards of 12Mt/year to Eskom's newest power station - Kusile. Teke has requested a delay in the negotiations over the coal supply contract between New Largo and Eskom while his group assesses the situation.
Teke maintains he's not an "environmental denialist", but he is bullish on coal which he maintains still has a role to play. There could be more to come as Anglo finalises the disposal of its remaining South African export coal collieries. The group's preferred method is to unbundle and list them separately. Teke has said he is not keen on acquiring the mines because of likely regulatory opposition on competition grounds, but the coal space is eminently watchable in 2021.
LIFE OF MIKE
Teke started out in human resources where he worked his way up the executive ranks at BHP and Impala Platinum. He went into the mining business for himself from 2010 with the separate listing of Optimum Coal by BHP as a major black economic empowerment deal. Optimum was subsequently acquired by Glencore and delisted.
He then set up another BEE company - Masimong Holdings of which he is the controlling shareholder - which in turn became part of the consortium that created Seriti with the other members being Thebe Investments, Zungu Investments, and Community Investment Holdings. Teke has held various heavyweight positions in the South African mining industry including presidencies of the Minerals Council and Richards Bay Coal Terminal.
MAKING NEWS
---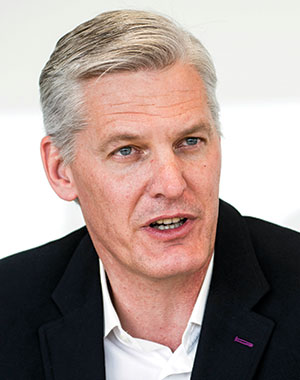 Andre

De Ruyter

CEO: Eskom

Eskom's group CEO remains in employ a year after appointment, and that's an achievement! De Ruyter's predecessors were either carried out on their shields or ejected ...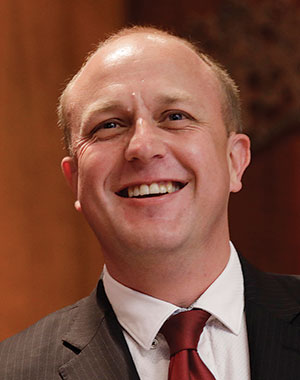 Anthony

Viljoen

CEO: AfriTin Mining

Anthony Viljoen's AfriTin is at the stage now where peace and quiet, and a complete lack of incident, is all it needs. The first 'pilot plant' stage of ...
More Rainmakers & Potstirrers