CEO: Resolute Mining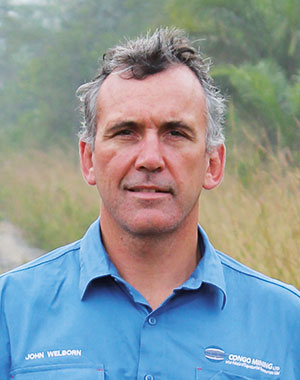 Not even a crack in the processing unit of Syama gold mine in Mali could keep John Welborn's Resolute Mining down in 2019. Resolute in name, resolute in nature. Reported in November, the broken roaster was fixed by December although production and costs were hit a tad, the latter coming in at $1,090/oz on an all-in sustaining cost basis (AISC), and below target. Resolute rode the crest of gold industry consolidation last year, buying Toro Gold for $274m in cash and shares; it also capitalised on gold sector interest by listing depository receipts in London which Welborn declared was the "platform to grow" if only to replace the hole left by Randgold Resources which merged with Barrick Gold in January 2019.
M&A activity still remains on the agenda, but whatever deal-making he does, Welborn's base target is 500,000 oz/year, possibly heading for annualised 650,000 oz/year, the recommissioning of the firm's underground Bibiani mine in Ghana depending. Syama is the flagship, but Toro Gold's Mako mine in Senegal is expected to contribute a healthy 160,000 ounces at $800/oz AISC (and $960/oz group total AISC for 2020) whilst the company has exploration potential in Côte d'Ivoire and Guinea.
The firm also has prospects in Sudan following April's $22.5m investment in junior, Orca Gold. The firm's other asset, Ravenswood in Australia, has been sold for A$100m to private equity interests. Resolute retains some gold price participation via Ravenswood, but the transaction cements Welborn's Africa strategy. Welborn has spoken passionately in favour of the transformatory potential of Africa's middle classes which he compared to the start of the Chinese industrialisation thirty-odd years ago.
LIFE OF JOHN
Welborn was CEO of Equatorial Resources during a period when the iron ore price summited and collapsed leaving his plans in tatters. His return to prominence at Resolute has been a storming success although he nearly risked it all breaking his neck in a skiing accident. Before mining took over his life, he was a professional rugby union player representing the Wallabies, Western Force and less forgivably, South Africa's Sharks.