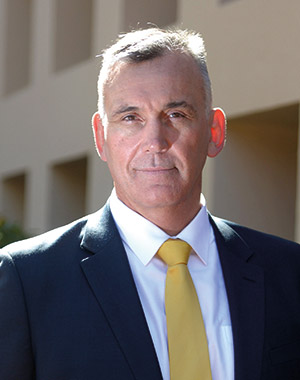 With the small-scale miners, it's a lot easier to make sure you've got the endorsement of your local community.
NO ONE can doubt the energy and experience of John Welborn, who was for many years the driving force behind Aussie mid-tier Resolute Mining. Welborn did well to breathe new life into the Syama mine in Mali, to which Resolute added Mako, a gold mine in Senegal, purchased for $274m from Toro Gold. The board called time on Welborn in October 2020, however, saying it was looking for a technical CEO.
It came following a period of operational issues and gripes, the latter about the pricing of the Mako deal, which put huge stress on Resolute's balance sheet – a situation not helped by the hedging contracts that deprived the firm of the best of the gold bull run. Undaunted, Welborn went back to a former focus of his: the iron ore prospects – currently under dispute - in the Republic of Congo, held by Equatorial Resources. Welborn also took up a non-executive position at Apollo Minerals. Big names sit behind both companies, notably Ian Middlemas and Robert Behets, who've banked big bucks in the past with the successful sale of African uranium assets and who aren't afraid to come around for another go.
Equatorial looks like being embroiled in its legal difficulties, but Apollo poses an interesting prospect. According to the latest information, the company doesn't have a CEO. But it was interesting to see in September 2020 Welborn taking on the promotional role in a presentation to investors in Perth. Market watchers will well remember from his Resolute days the passion he can bring to projects he's involved with, so this is perhaps a logical move. In any case, iron ore isn't quite as popular now as last year, so perhaps in the future we'll see more of Welborn promoting Apollo, which has lead-zinc in Gabon.
LIFE OF JOHN
Welborn is a fluent French speaker, which no doubt eases his access through the corridors of power in francophone West Africa. He's not exclusively West African-focused, though, having also recently taken on a role as director of the firmly Aussie-based iron producer Fenix Resources. He's a fellow of the Institute of Chartered Accountants in Australia, a fellow of the Australian Institute of Management, and a member of the Australian Institute of Mining and Metallurgy. Before mining, he was a professional rugby union player, representing the Wallabies, Western Force and South Africa's Sharks.
More Rainmakers & Potstirrers