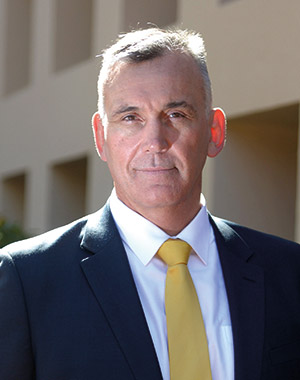 John

Welborn
CEO & MD: Equatorial Resources
Despite this untimely corporate terminus, Welborn's strategic nous and enthusiasm for promotion will be put to good use at Equatorial.
Surprisingly ejected from Resolute Mining, a gold company he headed for five years until October, Welborn switched his attention back to Equatorial Resources, an Australian-listed firm exploring two iron ore deposits in the Republic of Congo (RoC). Welborn had remained a director of Equatorial after resigning as its MD & CEO in 2015 to join Resolute. His return opens the question of where he may take the company.
Whilst at Resolute, Welborn established a new prominence for the gold firm, especially with its 2019 acquisition of Toro Gold's Mako mine in Senegal for $275m. The shares and cash deal was part of a strategy to make Resolute a 500,000 ounces a year gold producer. He also helped restructure the balance sheet and oversaw an increase in market capitalisation to $1bn from $200m. But technical missteps, including the burn out of the Syama roaster in late 2019, prompted shareholders or the board (or both) to consider whether Welborn was suited to the job long-term. Despite this untimely corporate terminus, Welborn's strategic nous and enthusiasm for promotion will be put to good use at Equatorial, especially as demand for iron ore remains robust.
Since last we dwelled on Equatorial, the company has sold its proposed 2.5 million tons a year Mayoko-Moussondji iron ore project in RoC, but it has retained a 2% royalty on future production. It is waiting on the RoC to approve a mining licence for another prospect, the 80% Badando project. Meetings with the RoC government, described in the firm's 2020 annual report as "numerous", had been taking place regarding the award of the mining licence until Covid-19 stopped all face-to-face contact. Equatorial Resources is cashed up - A$40m at 2020 financial year-end - and even ploughed some $16m in convertible notes into an Australian-listed potash company, Salt Lake Potash, arguing that using the cash in this way was better than it sitting in the bank. Let's hope Welborn finds a more operational use for Equatorial's cash in the coming year.
LIFE OF JOHN
Before mining, Welborn was a professional rugby union player representing the Wallabies, Western Force and even South Africa's Sharks. He led Resolute Mining as MD and CEO from 2015, helping to establish the company as a 400,000 ounce a year producer, until the board bid him a surprise farewell. In 2018, he suffered a broken neck following a skiing accident. He is big on keeping management simple, recently likening his approach to the 'pass and catch' training fundamental to running rugby at its best.
MAKING NEWS
---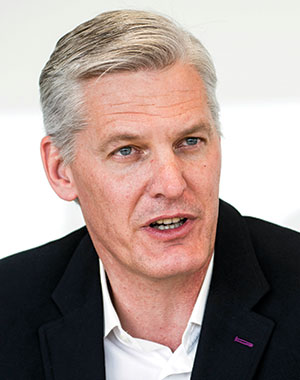 Andre

De Ruyter

CEO: Eskom

Eskom's group CEO remains in employ a year after appointment, and that's an achievement! De Ruyter's predecessors were either carried out on their shields or ejected ...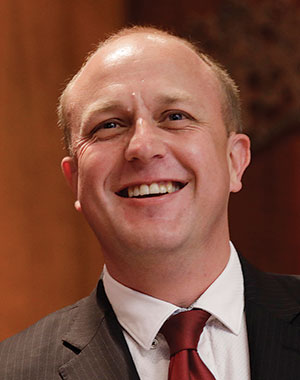 Anthony

Viljoen

CEO: AfriTin Mining

Anthony Viljoen's AfriTin is at the stage now where peace and quiet, and a complete lack of incident, is all it needs. The first 'pilot plant' stage of ...
More Rainmakers & Potstirrers