Resolute Mining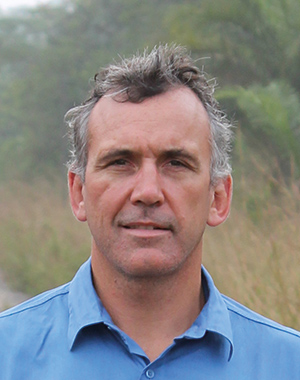 It was all action for John Welborn and Australian miner, Resolute Mining, last year and there are no plans for a change of pace in 2019. Two of the priorities for the year are a listing on the London Stock Exchange, set for completion by mid-year, and the expansion of Syama, the latter perhaps the most important. Welborn describes the Mali mine as extraordinary if only because a deposit of this scale rarely sits in "a junior miner" (although Resolute broke through the A$1bn market cap barrier during 2018, before losing 20%). With the commencement of mining at Syama's Tabakoroni deposit, and a possible underground expansion at Nafolo, the operation will be on the way to becoming a 300,000 ounce a year mine and take Resolute to 500,000 oz/year by 2022, assisted by the reopening of Bibiani in Ghana and Ravenswood, a mine in Australia. Production for 2019 has been guided to 300,000 oz. Hopefully, UK investors take this to heart. Welborn thinks they will: London is, according to him, "the natural home" for African-focused gold mining. There are also plans to start exploration in Egypt and Sudan, the latter described by Welborn as almost certain to host new, modern mines in the near future. Welborn put the company's money where his mouth was in May after buying a 15% stake in Sudan's Orca Gold for $22.5m. All in all, Resolute is a mining company on the up. On the financial front, it extended its hedging programme in December selling forward 30,000 oz a month taking total sales to 115,000 oz monthly and signed a $100m credit facility in July.
"We're on the cusp of a new era for Syama."
LIFE OF JOHN
Welborn was CEO of Equatorial Resources during a period when the iron ore price summited and collapsed leaving his plans in tatters. His return to prominence at Resolute has been a storming success although he nearly risked it all breaking his neck in a skiing accident. Before mining took over his life, he was a professional rugby union player representing the Wallabies, Western Force and less forgiveably, South Africa's Sharks.