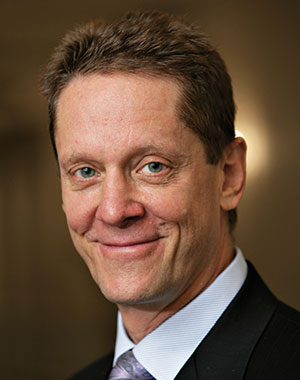 Robert

Friedland
Executive Co-Chairman: Ivanhoe Mines
'There can be no greening of the world economy without a radical, global increase in responsible copper production'
HAVING been inducted into the American Mining Hall of Fame in December 2021, Robert Friedland last year proceeded to 'sock it' to his mining industry peers - who, as we have commented before, are really not that fond of him - by hitting them where it really hurts, in the share price. The Ivanhoe share price was one of the star performers last year, rising on the Toronto Stock Exchange from around C$10 apiece in early January to nearly C$13 in March before plunging to below C$7 in July but then recovering to around C$12 by early December.
That was before a report by US investigative organisation The Sentry in December which detailed a police search of Ivanhoe offices resulting in the seizure of three accounts. Writing on the search – that was reported publicly by Ivanhoe earlier in the year - the Globe & Mail suggested corporate malfeasance involving Ivanhoe's operations in the Democratic Republic of Congo (DRC). Friedland hit back, saying the reports selectively dealt in "supposed facts". Nonetheless, C$2 was lopped off Ivanhoe's share price.
It remains to be seen where these questions will go given the furore over Glencore's misdemeanours in the DRC have barely died down. Despite the brouhaha, Friedland is expected to deliver long-trumpeted returns from Ivanhoe's DRC investment, which is in the Kamoa-Kakula copper mine, 36.6% of which was sold to China's Zijin Mining. The mine went into commercial production in July 2021. Another project, the Platreef platinum group metal venture in South Africa, is expected to start in 2024.
It's interesting - given the platinum dilution and the early stage of Kamoa-Kakula's operations - that the performance of the Ivanhoe share price has matched that of long-established copper mining industry leader Freeport-McMoRan. Friedland reckons there's plenty more to come from the DRC, where his geologists are looking at a similar deposit adjacent to Kamoa-Kakula.
LIFE OF ROBERT
Friedland is arguably the world's most famous mining entrepreneur and, unlike many of his peers, he is also a superb public speaker. He talks regularly at all the world's major mining conferences and his presentations are invariably confrontational and entertaining in equal measure. It's a pity he does not give press interviews as he dislikes the media, which returns the compliment. Friedland has over the years been involved in a number of mineral discoveries, including Oyu Tolgoi in Mongolia and Voisey's Bay in Canada. He obtained a BA in political science from Reed College in Oregon, US, after which he went to study Sanskrit and Buddhism in India.

More Rainmakers & Potstirrers