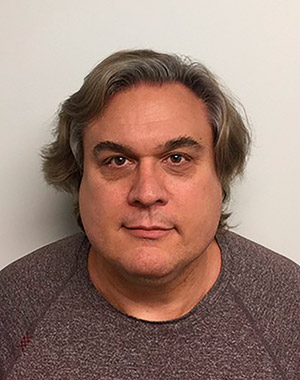 Russell

Fryer
CEO: Critical Metals
'I always said that Molulu is the beginning of Critical Metals' journey, and with this funding in place, we are in position to evaluate other potential acquisitions'
FROM a deal pipeline of nearly 20 transactions, Russell Fryer's Critical Metals has honed in on the Molulu copper/cobalt mine, an asset consisting of four previously operated open pits in the Democratic Republic of Congo. He's about as bullish as it's possible to be regarding Molulu's transformative effect on Critical Metals. According to him, the company will generate more free cash than the firm's market capitalisation - £17.2m at the time of writing - assuming an "exciting" cobalt anomaly delivers on its potential, and also assuming the cobalt price stays at its current $51,000/ton level.
As a relatively thin market, the cobalt price can be jumpy, but the medium- to long-term fundamental prospects for dominant sister metal copper are considered sound. Fryer pencilled in first copper output from Molulu in December, having skilled up the operations with a mine manager and several geologists in recent months. By November, however, "consistent operational failures" by the equipment supplier, as well "missed deadlines" resulted in a change of contractor. Consequently, first production was pushed out to January. The company won readmission to London's main market in September, raising £1.5m in a share placement, followed by another £1.3m capital raising in December.
The aim of these financings was to increase Critical Metals' stake in Molulu, which was held indirectly through Madini Occidental, a company owned by Fryer himself. In December, Critical Metals bought out Madini Occidental minorities. One consequence of this is that ex-JP Morgan banker Ian Hannam, now owns 10.1% of Critical Metals. He's no doubt hoping Molulu will, as Fryer predicts, "literally spit money". Beyond Molulu, Fryer intends to continue extending Critical Metals' tentacles, with regional exploration planned and additional merger and acquisition activity also on the horizon.
LIFE OF RUSSELL
Fryer, a former banker with institutions Deutsche and HSBC, is well travelled both in geography and in the industry itself. He has at various points over 28 years been an investment adviser, mining entrepreneur and columnist. Critical Metals sees him return to resource development. He is qualified in tax as well as investment markets, and rule and theory, the latter obtained from South Africa's University of the Witwatersrand.
More Rainmakers & Potstirrers