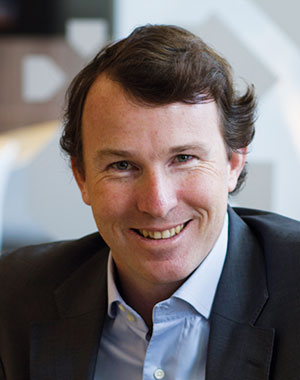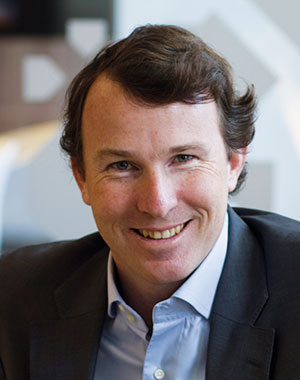 Sébastien

De Montessus
CEO: Endeavour Mining Corporation
'We are well on track to a target of discovering 15 to 20 million oz for a five-year period ending 2025'
AFTER two years of frenzied merger and acquisition activity, the last two years at Endeavour have been more gentle, though only slightly. In the place of deal-making, De Montessus has promised to find up to 20 million ounces in new gold discoveries by 2025. It's ambitious but Endeavour may get there. In November, he described the Tanda Iguela prospect in Côte d'Ivoire as "one of the most significant" new gold discoveries in West Africa. That's a lofty claim, so all eyes are on the "aggressive" exploration marked out for the asset this year.
There's no reason to doubt De Montessus just yet: Lafigué, a $448m gold project that started construction in 2022, was an Endeavour discovery; so is Fetekro, another Côte d'Ivoire prospect. The vibes are less promising out of Burkina Faso, however, where Endeavour has a large footprint. The West Africa nation suffered two coups in 2022, which has prompted the African Union to call on the Burkinabé to return the country to a constitutional democracy. For its part, Endeavour Mining has all but stopped exploration work at Boungou mine, the most easterly of its Burkina mines. This is owing to increased instability related to terrorism. Boungou was written down for $246.3m.
Despite this, Endeavour is in fine shape. A $200m dividend for the second half of the 2022 financial year is $50m more than guided while the firm's buyback programme, initiated in March 2021, is to continue. Strong cash flow has also enabled Endeavour to repay a $330m convertible loan this year. Elsewhere in the business, Endeavour appointed former AngloGold Ashanti CEO Srinivasan Venkatakrishnan as its new chairperson. Another CEO of a Joburg-listed gold stock, Ian Cockerill, formerly of Gold Fields, also joined the board last year.
LIFE OF SéBASTIEN
De Montessus took over from Endeavour founding CEO Neil Woodyer in 2016 as a precondition of Egyptian entrepreneur Naguib Sawiris' takeover at that time. De Montessus was previously head of mining for Areva, France's nuclear reactor manufacturer, where he won headlines for ordering the investigation into its botched $2.5bn takeover of UraMin. De Montessus resigned from Areva, ending a 10-year stint trying to draw a line under the imbroglio. He has a background in investment banking and is a graduate of Paris's ESCP Business School.
More Rainmakers & Potstirrers