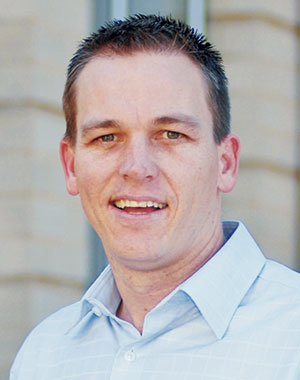 Stephen

Wetherall
CEO: Lucapa Diamond Company
'Lulo is one of the most prospective diamond exploration projects globally'
LUCAPA Diamond Company has a modest 30,000 to 35,000 in attributable carats a year in diamond production from its 40%-owned Lulo mine in Angola and the 70% stake in Mothae in Lesotho. Of the latter, Stephen Wetherall is weighing the firm's "strategic options" - a euphemism for a sale. With relatively little output to its name, and having only recently rescued the balance sheet, why is Lucapa considering parting with potential cash flow? One reason is that Lucapa's best pulling point now is its exploration potential. This is based on two prospects: Merlin in Australia, and a diamond kimberlite exploration at Lulo.
Wetherall makes a convincing case for both, describing Merlin as Australia's largest new diamond mine-in-waiting. Actually, it's an old mine last operated by Rio Tinto in 2003. Having bought Merlin for A$8.5m, Wetherall thinks Lucapa has what it takes to resuscitate it. A feasibility study is due in the first quarter, which, if it meets expectations, would pave the way for a A$69m redevelopment. But about Lulo's kimberlite exploration, Wetherall is most excited. Some 120 anomalies have been drilled over the 10 years Lucapa has been investigating the region. Wetherall thinks Lucapa's work could uncover a mine on a par with Lesotho's glittering, high-value Letšeng.
Angola has won back the diamond sector's heavy hitters - Rio Tinto and De Beers - to its shores, both of which are rebooting exploration. It's all very bullish, but does the market agree? Not yet. Shares in Lucapa halved last year, no doubt eyeing the ability of Wetherall's team to optimise processing efficiencies at Mothae in particular - a demonstration of investors preferring jam today rather than tomorrow.
LIFE OF STEPHEN
Wetherall is a chartered accountant who has been in the diamond mining business for two decades. Before Lucapa he was with industry giants De Beers and Gem Diamonds. His focus hasn't only been on the production side of things as he has been involved in all points of the diamond value chain. One important initiative has been to take Lucapa closer to the consumer, which may reflect the influence of his Gen-Z daughters - although quite how such an influence might be modelled on a spreadsheet remains an open question.
More Rainmakers & Potstirrers