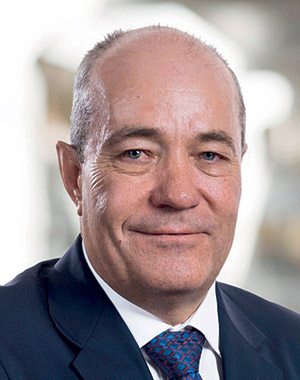 ASANKO Gold is to start mining the Akwasiso deposit at its Asanko gold mine in Ghana following government approval – a development management believed would transform the firm's 2017 financial year.
"We continue to see 2017 as a year of two halves with the true benefit of Akwasiso to be realised in H2 as we leverage the benefits of Akwasiso's oxide material through the volumetric upgrades in the processing facility that are tracking well ahead of schedule," said Peter Breese, CEO of Askanko Gold.
Asanko said details of the mining rates, grades and strip ratio for Akwasiso would be included in an updated life of mine plan which will be published on June 5.
Andrew Breichmanas, an analyst for BMO Capital Markets, said in a note dated May 5 that publication of the life of mine plan was critical in dispelling uncertainties about the mine's future. "With updated resource estimates, complexity surrounding scheduling production from eleven pits, and uncertainty about funding future expansion plans, providing detail about the longer term mine plan is expected to be an important milestone that may begin to address concerns that continue to surround the operation," said Breichmanas.
Asanko has said in the past that it planned to expand the Asanko mine to some 470,000 ounces a year in a proposed $210m to $220m growth project. This would firmly position Asanko among Africa's mid-tier gold producers and make the mine Ghana's second largest. Production guidance for Asanko's 2017 financial year was put at between 230,000 to 240,000 oz.
A report by hedge fund K2 & Associates last year caused a stir when it said Asanko had exaggerated its current 7.9 million oz in measured and indicated resources by a factor of two – an allegation robustly denied by Breese.
"With the successful in-fill program completed and timely approval from the regulatory authorities, it made perfect sense to accelerate Akwasiso ahead of Dynamite Hill given its proximity to the plant, lower capital costs and that it is a larger and higher grade deposit than Dynamite Hill," said Breese.
First ore from Akwasiso is due in June 2017 and we expect the mining and processing costs of this ore to be considerably cheaper than the current hard rock operations at Nkran.
Asanko announced first quarter production of some 58,187 oz at a total cash cost of $638/oz and all-in sustaining costs (AISC) of $956/oz – a significant increase over the previous quarter. This was owing to a draw-down of inventories, a mill reline and maintenance costs brought forward. AISC were also affected by an acceleration of the tailings dam lift, adding $34/oz.
Mining at Dynamite Hill has been rescheduled to begin in the first quarter of 2018 which was in line with the original Akwasiso timing, the company said.